I get a number of question regarding sashiko thread and which is best for a project or if other threads can be used instead of sashiko thread. 
First of all, sashiko thread is made for use in sashiko but this doesn't mean that you can not use other thread for sashiko or use sashiko thread for other projects. The choice of thread will obviously make the end results different so it is good to think about how you want your project to look, feel and wear before choosing a thread. 
The largest difference between embroidery floss and sashiko thread is the twist. This is due to the reason why sashiko thread was created. Sashiko was used to strengthen a garment and make it thicker (warmer). Due to this reason the thread was created to "become" part of the fabric overtime as compared to just joining fabrics together. This continued repair/reuse/repair cycle creates boro. Tightly twisted threads have the tendency to tear through fabric as it ages. If you have ever looked at an old, very worn garment you may have noticed how traditional sewing thread rubs and weakens the fibers over time creating weak spots or holes in the garment. This is in great contrast to boro, which is found to be stronger where it is sewn. 
Sashiko thread is also matte and is used as a single strand, instead of dividing it into smaller strands.
Currently, I have 3 brands that I have chosen to carry in my shop. I have these 3 brands because they all provide different looking end-products.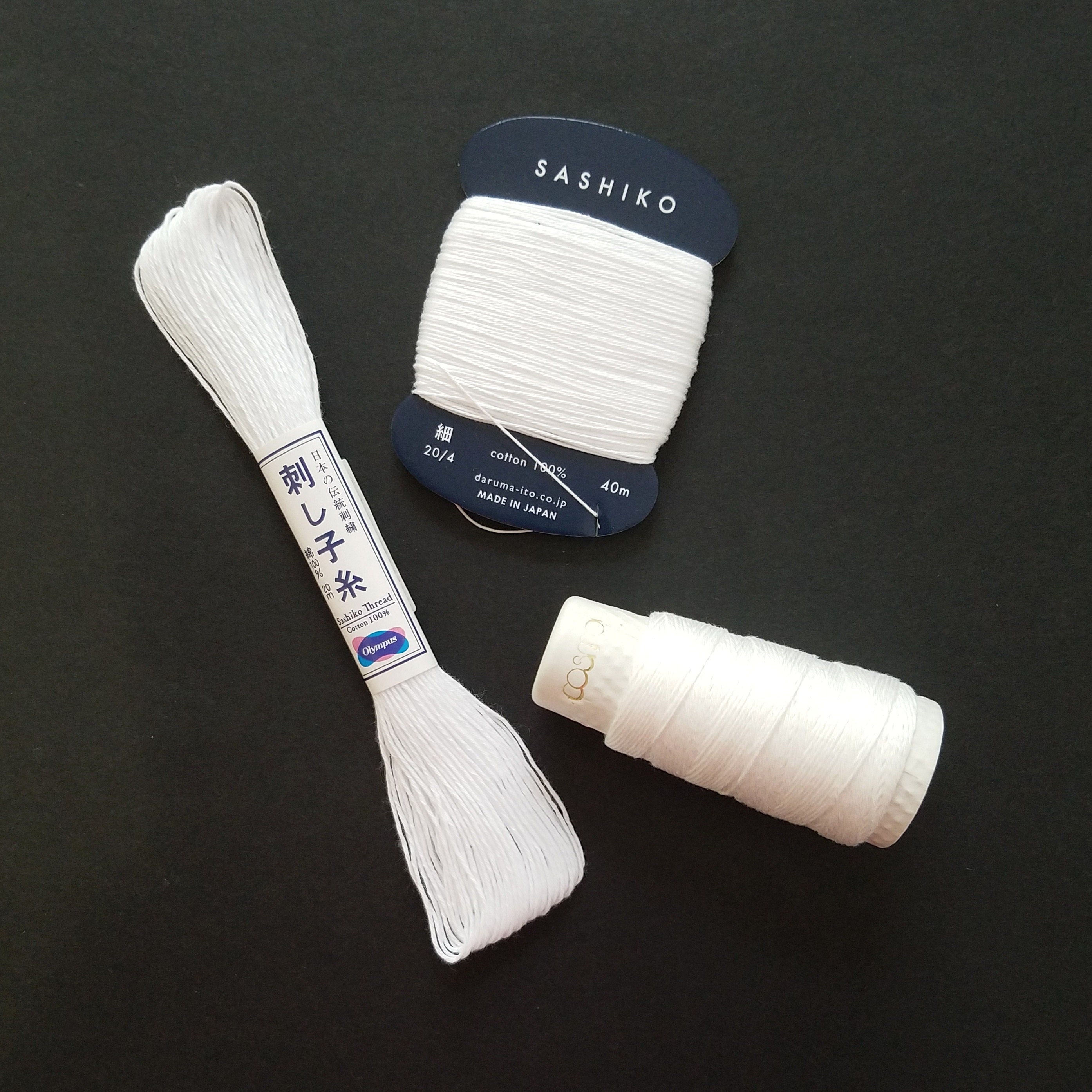 The first sashiko thread is provided in skein form. There is a trademark dispute over the brand name of this thread so I am just going to call it the "skeined sashiko thread" for now. It is to the left in the photo and in a skein form. This is produced by one of the oldest thread manufacturers in Japan and is created in Japan using long, cotton fibers. It is easily found and the dye lots are very consistent. This thread doesn't have a published size but it is probably somewhere in between a 20/8 to 20/6 size.
This thread is great for creating projects that have a more traditional look. The thickness of the thread makes for a highly visible sashiko pattern as well as a nice texture. The only issue with this thread is that it tends to fray (or even break) when using tightly woven fabrics or multiple layers of fabrics. A larger needle can help to alleviate this issue but this may create more strain on your hand while sewing. Using shorter lengths of this thread is also recommended. Skeined sashiko threads should be opened using the following method:
-Remove label
-Open thread so that it creates a circle with no end
-Find the knot and cut through all the thread at this knot to create numerous sections of thread all with the same length
This method creates shorter lengths of thread than just "unwinding" the skein.
The second thread is Lecien Hidamari sashiko thread created by Cosmo Japan. This is a relatively new sashiko thread although Cosmo Japan has been creating threads for a very long time and it's embroidery flosses are very well known and popular. "Hidamari" translates to "sunny spot" and  according to Lecien the thread was created to provide a "fun, bright, warm and happy experience". The colors are more modern and the cone form is convenient. This thread is a 22/6 size. 
I tend to reach for the Hidamari thread when embroidering fabrics that have a tighter weave. It is much more resistant to fraying than the "brand in skein form" and retains it's smoother look. Longer lengths of the Hidamari thread can also be used without fear of breakage or fuzziness. The end product can be more modern looking, depending on the color choice but the neutral colors do provide more of a traditional look, although the smoothness of the thread makes it a little less traditional looking than the "brand in skein form". Since the Hidamari thread has a tighter weave than others, which makes it smoother, it is more suitable for decorative projects. It can also be used for mending or boro but it provides a stitch that looks "newer" longer and doesn't nestle into the fabric as nicely as the "thread in skein form" This isn't a good or bad thing,  just a preference. 
The last thread is Daruma (aka. Yokota) This thread can be purchased in a carded or skeined form. The carded and skeined forms are the same threads (just different lengths) but usually the carded form is referred to as "Daruma" and the skeined form is referred to as "Yokota". They are both made by Yokota thread manufacturing in Japan, which has been making thread for over 100 years. Yokota makes a number of different thicknesses of sashiko thread but I only carry the thin or 20/4 thread in my shop. I started to carry this because it is a good thread for sewing through multiple layers of fabric or tightly woven fabrics. This makes it a good choice for quilting. This thread is available in a number of traditional and modern colors. Due to it's size it doesn't create as noticeable a stitch or as much texture as the other sashiko threads. It can be double, if desired, but I haven't tried this. Although it may not be as good of a choice for decorative sashiko it is an excellent choice for for kuguri-sashi or "woven sashiko". It does maintain it's smoothness and can be used in longer lengths. 
To further demonstrate the differences between these threads I stitched up a row of each one using the white color.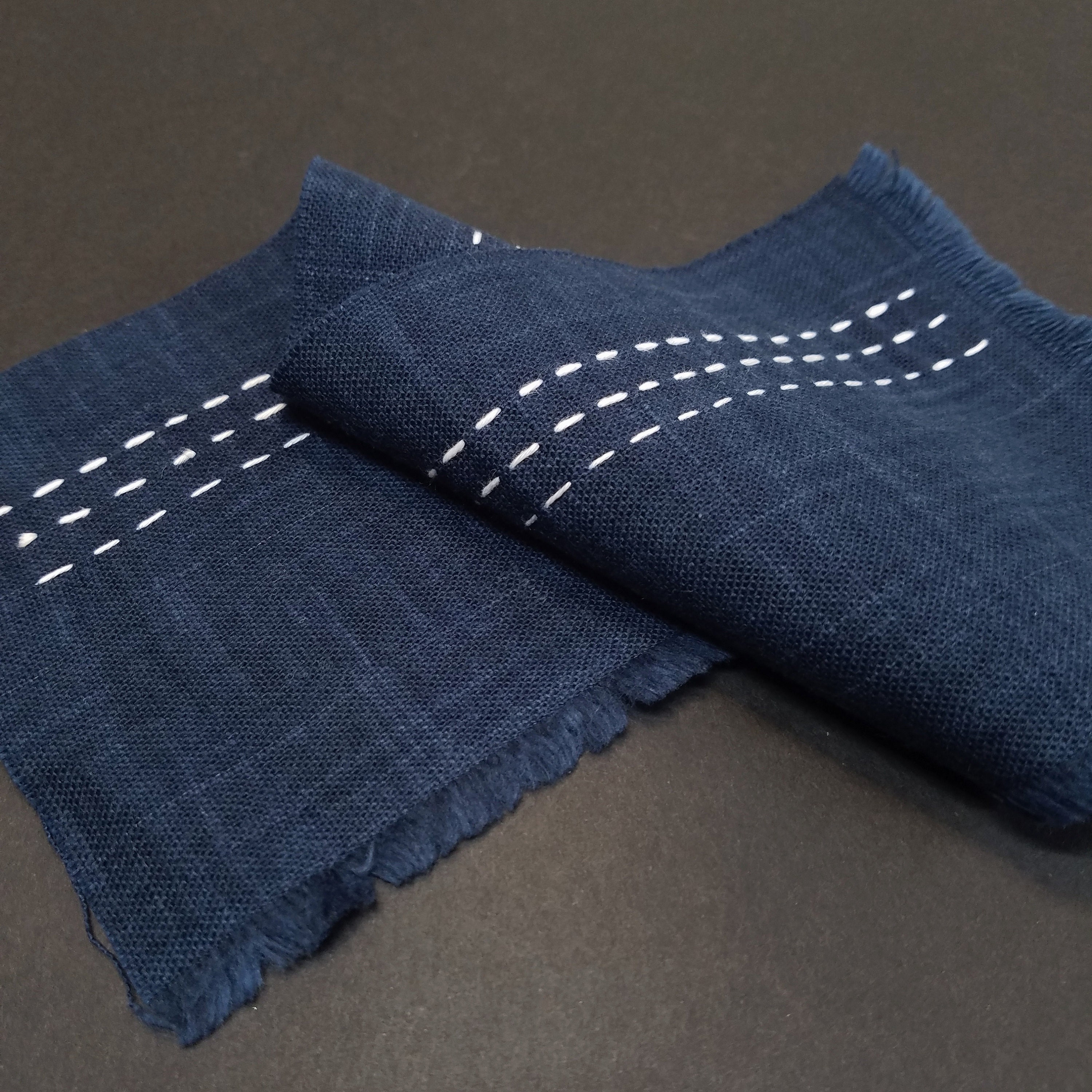 This photo shows the thickest thread "the skeined thread" on top. Hidamari is in the middle and the bottom thread is the Yokota.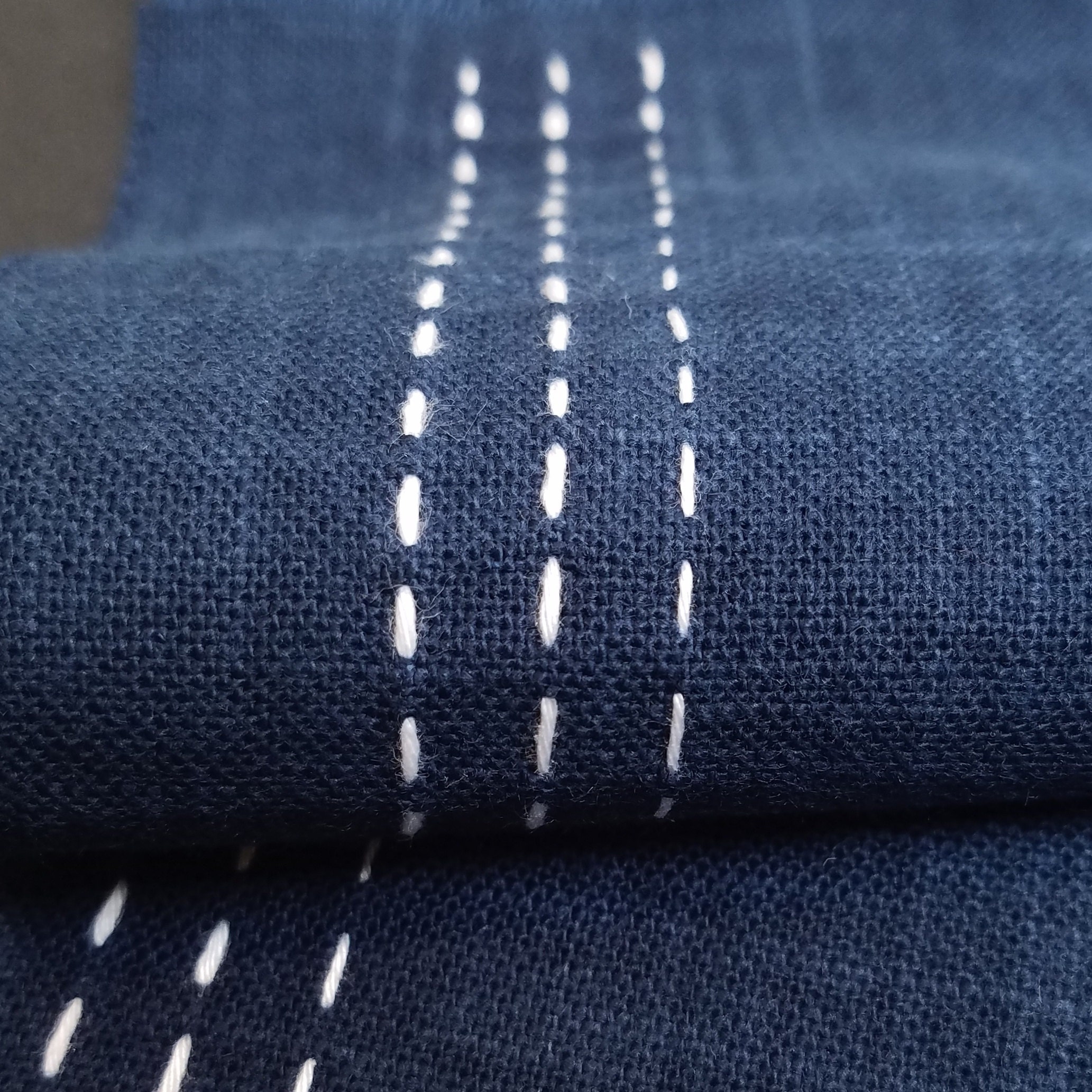 The "fuzziness" of the different types of threads can be seen in this closeup. The thickest thread is to the left, Hidamari is in the middle and Yokota is to the right.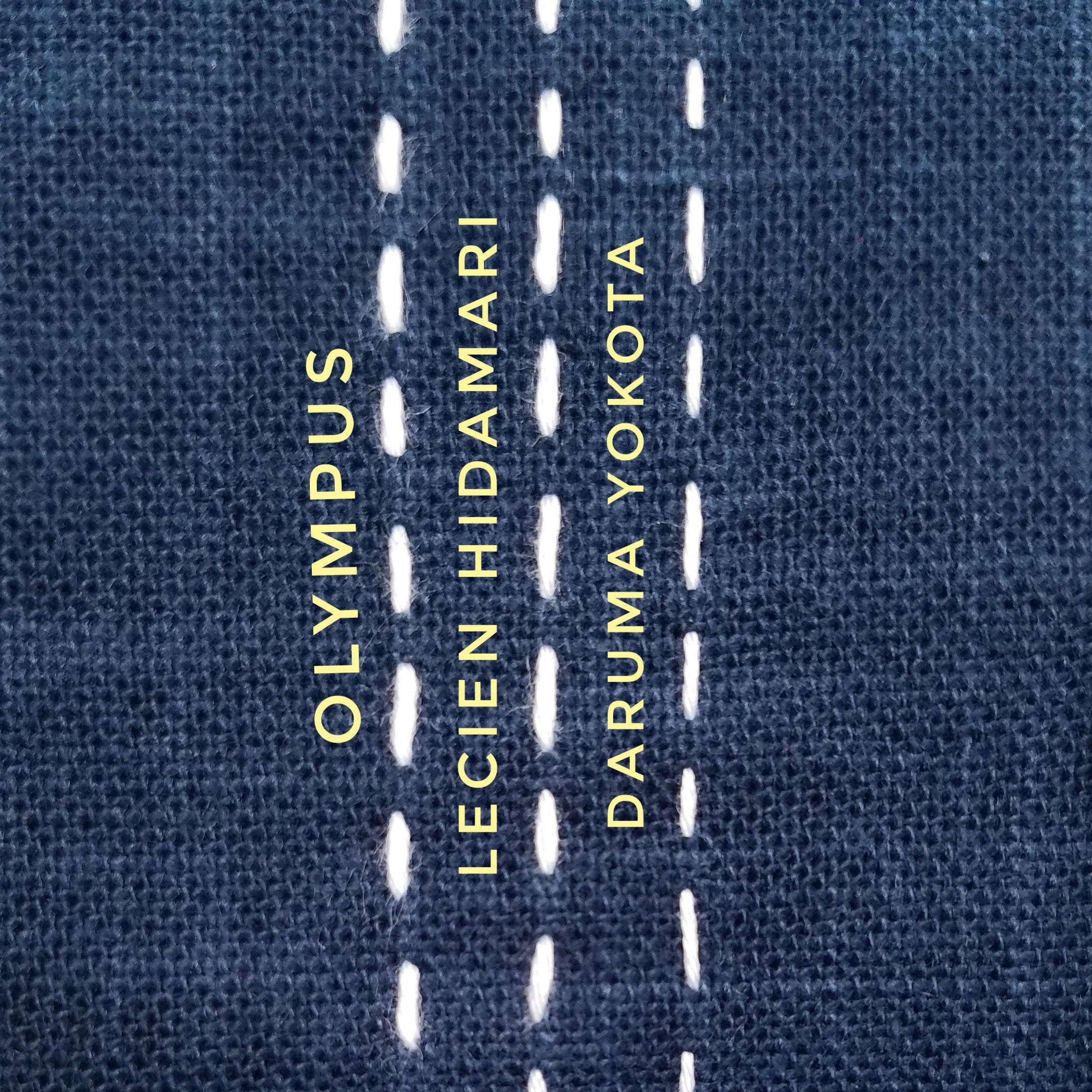 Hopefully this helps to highlight the differences between the threads. Remember, there is no right or wrong in choosing a thread. The right thread for you depends on your project and how you would like it to look. Please feel free to contact me with any further questions on the different threads. I hope to go over the different types of sashiko needles in my next post.