Sakabukuro are traditionally used in the sake making process. Crude sake or "sake lees" was placed into these bags and pressed to force out the filtered sake. These cotton bags derive their gorgeous, wood-toned color from persimmon tannin (kaki-shibu). 
Kaki-shibu is created from unripe, persimmon astringent that has been fermented and aged. This imparts the fabric with beautiful tan, brown and reddish tones. The dye also acts as an insect deterrent and prevents mold. Fishing nets and stencil paper  are also often dyed with kakishibu due to these reasons. 
The color of these items will gradually change due to exposure to ultra-violet rays, oxidation, temperature and humidity, therefore no two sakabukuro have the same color and the color will vary throughout the bag itself.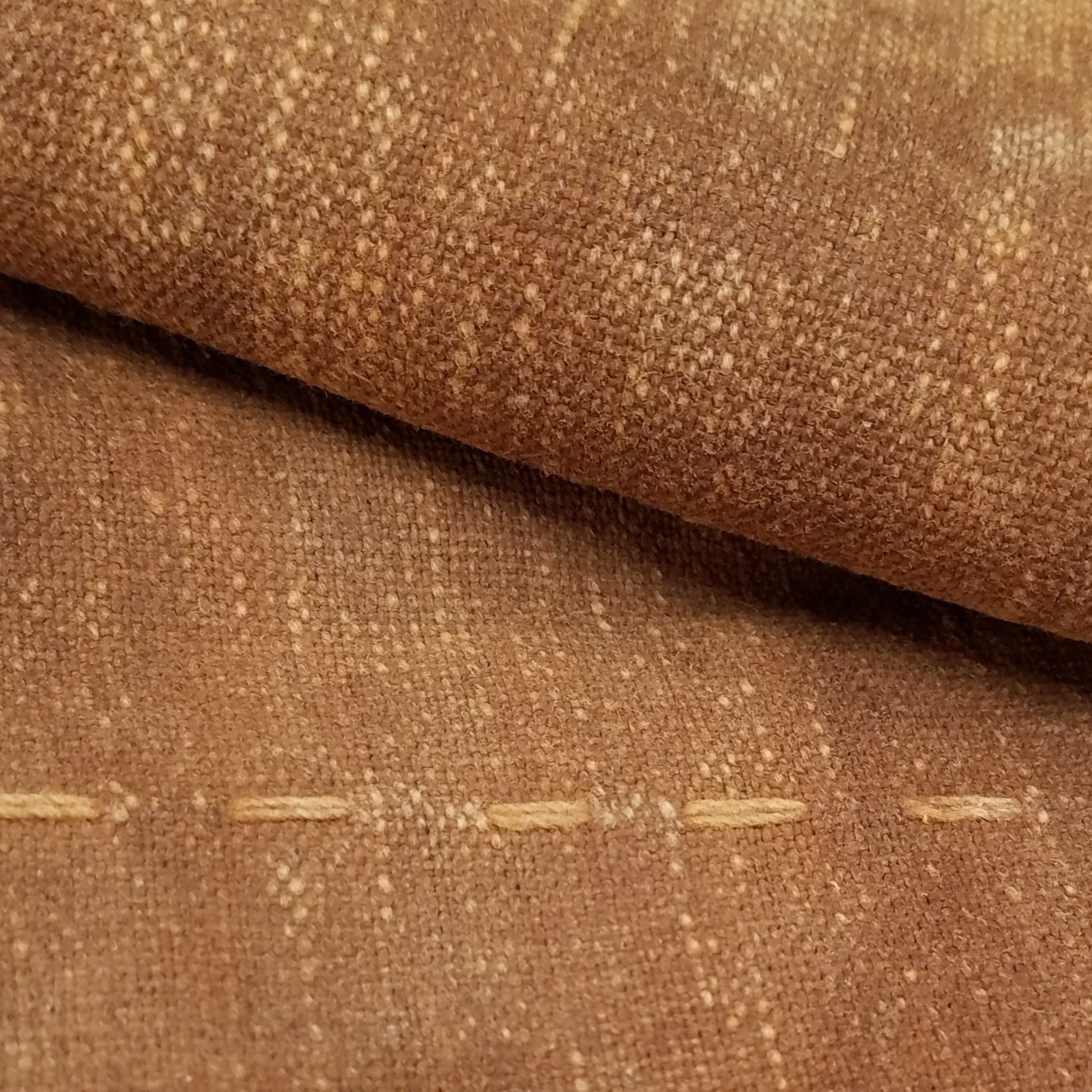 These bags are about 50 years old and although they were created out of a heavy-weight cotton, canvas fabric they were damaged and have been mended many times. The sake making process also gave the bags a pleasant, subtle "wine" scent. 
The color of the cotton and the stitching make each bag unique and beautiful in it's own way. 
The corner of this sakabukuro was heavily reinforced and mended.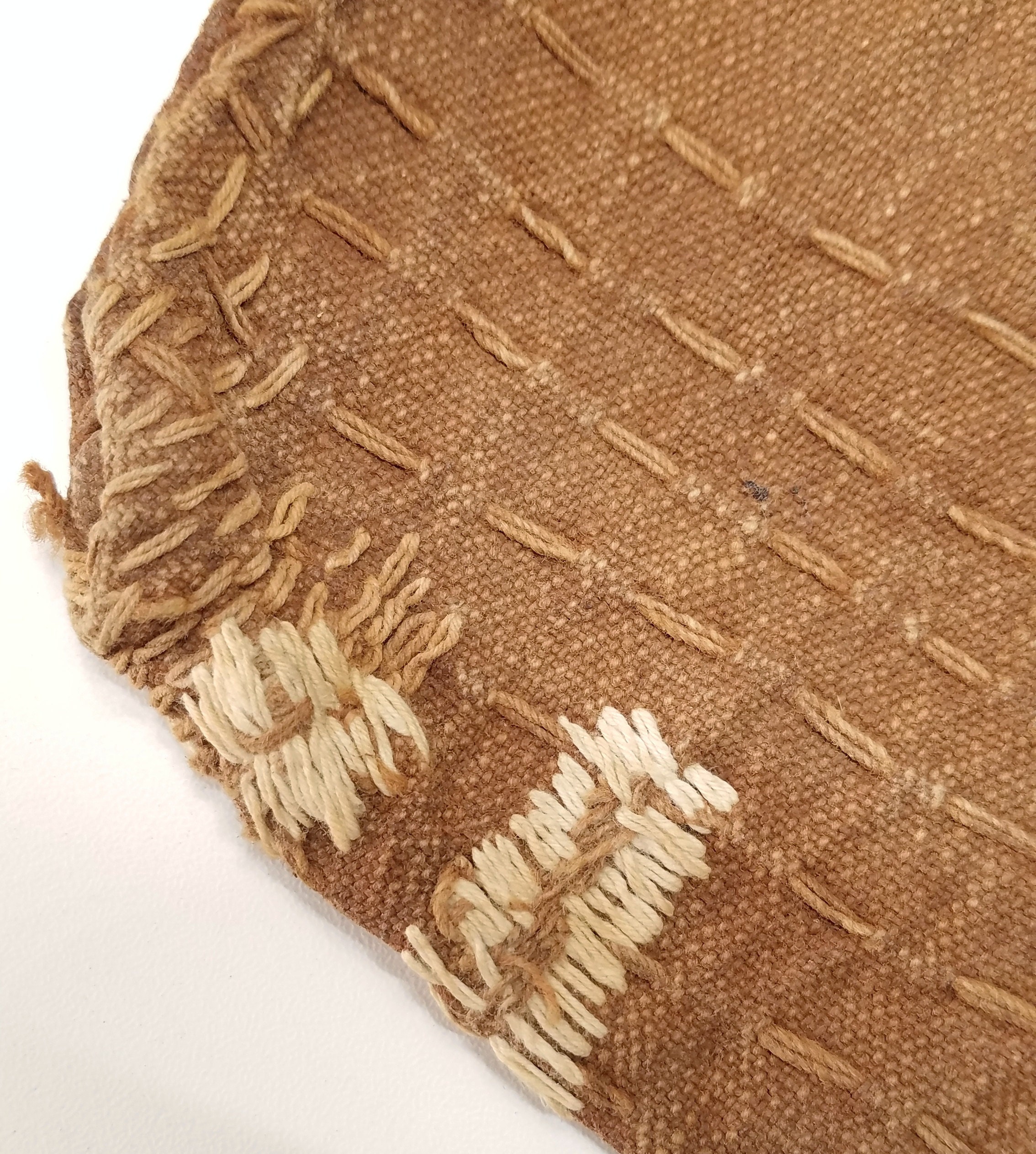 This "star" shaped stitching reinforces a worn spot in the fabric.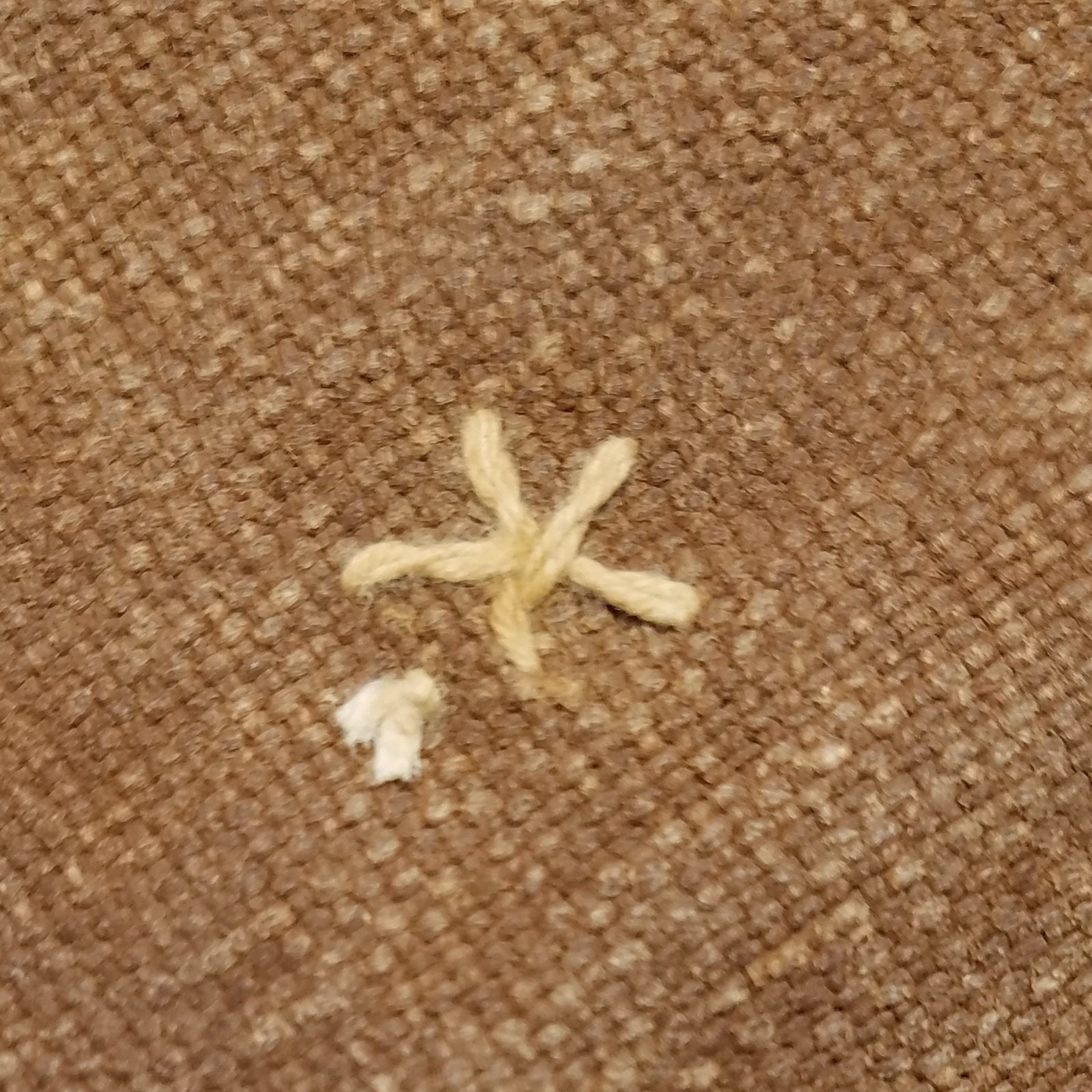 Wide, linear stitches were used to repair this sakabukuro.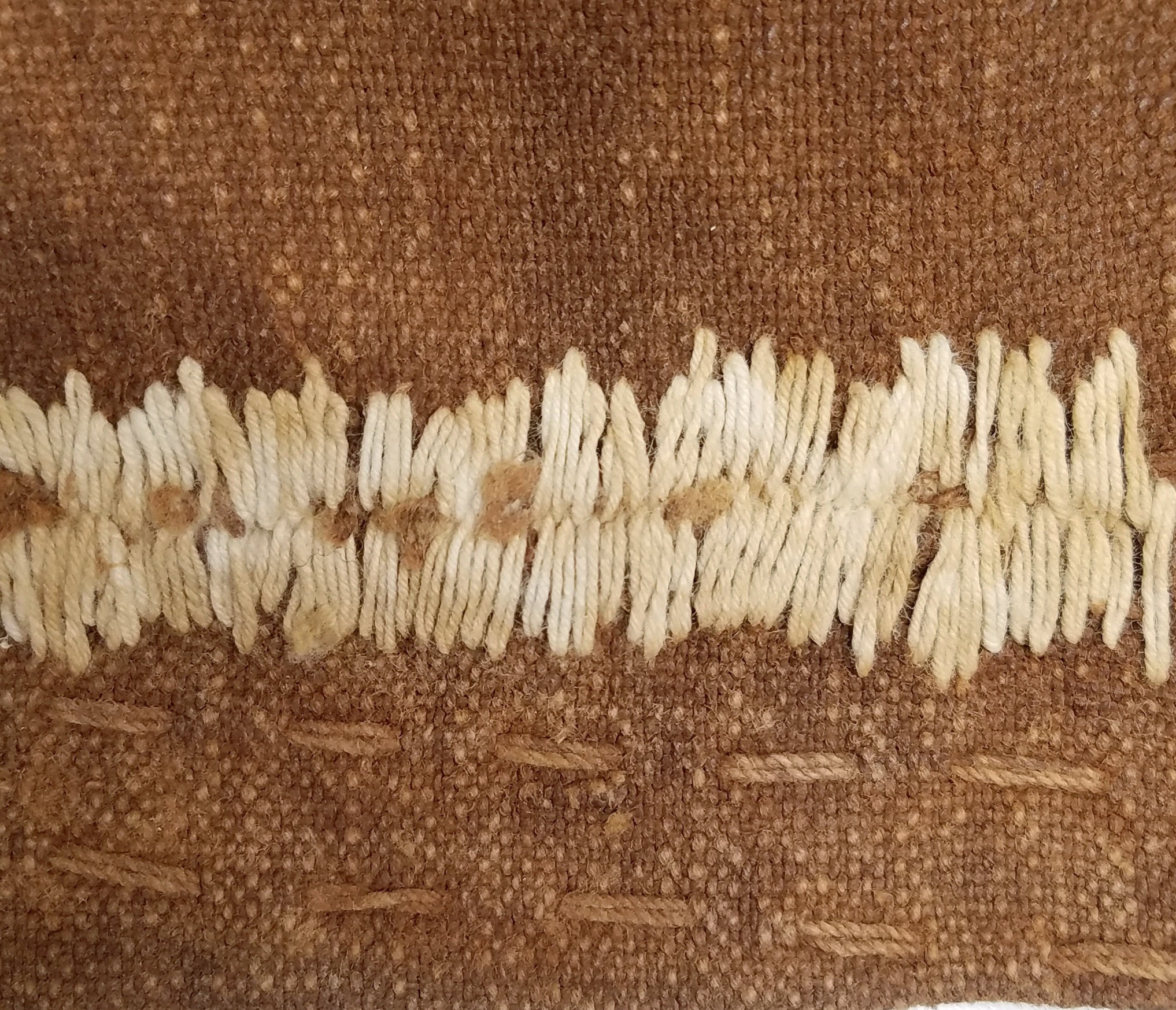 Some of the bags even have small, boro-like patches.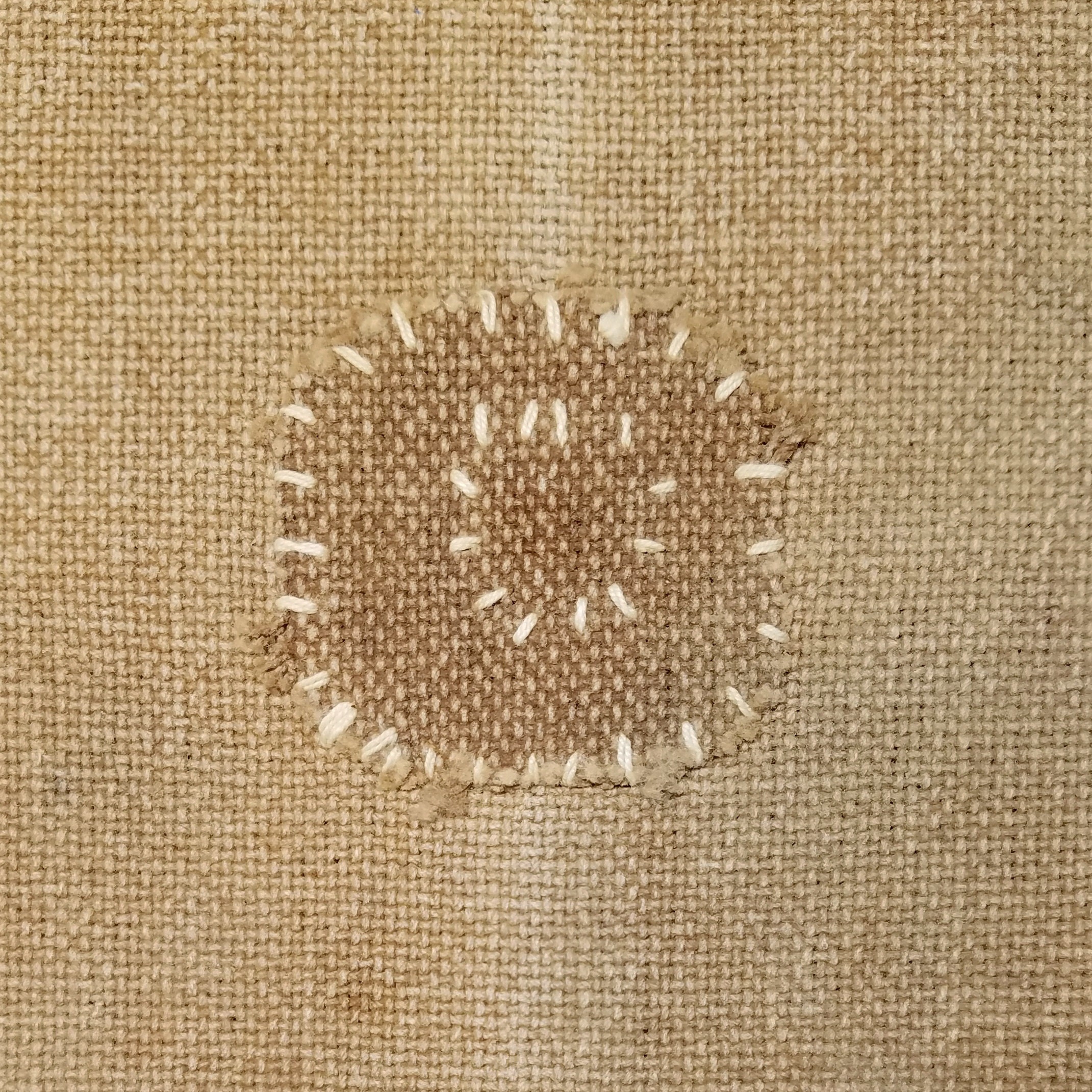 These bags are perfect for creating unique pouches, bags and upholstered chair seats. I have even seen them used to make beautiful and unique throw pillows. I have plans to create a large tote bag with one of the sakabukuro pictured above and will post photos when it is complete. 
For those of you who wish to create their own sakabukuro inspired items, I am currently offering some kakishibu dyed fabrics here. I also offer kakishibu dyed, cotton thread. This thread, created by Fujix, is perfect for creating your own boro-style repairs on fabrics.