I can never throw away fabric and often have a bag filled with small scraps. Creating patchwork bags and pouches are a great way to use up these fabrics. Small cotton scraps, especially indigo and white ones, lend themselves perfectly for use as a komebukuro. 
A komebukuro or "rice bag" is a traditional pouch used to carry rice or beans to temples or shrines. Komebukuro are usually created out of scraps of cotton or hemp fabric and often feature sashiko. These bags can be used to hold gifts or small items.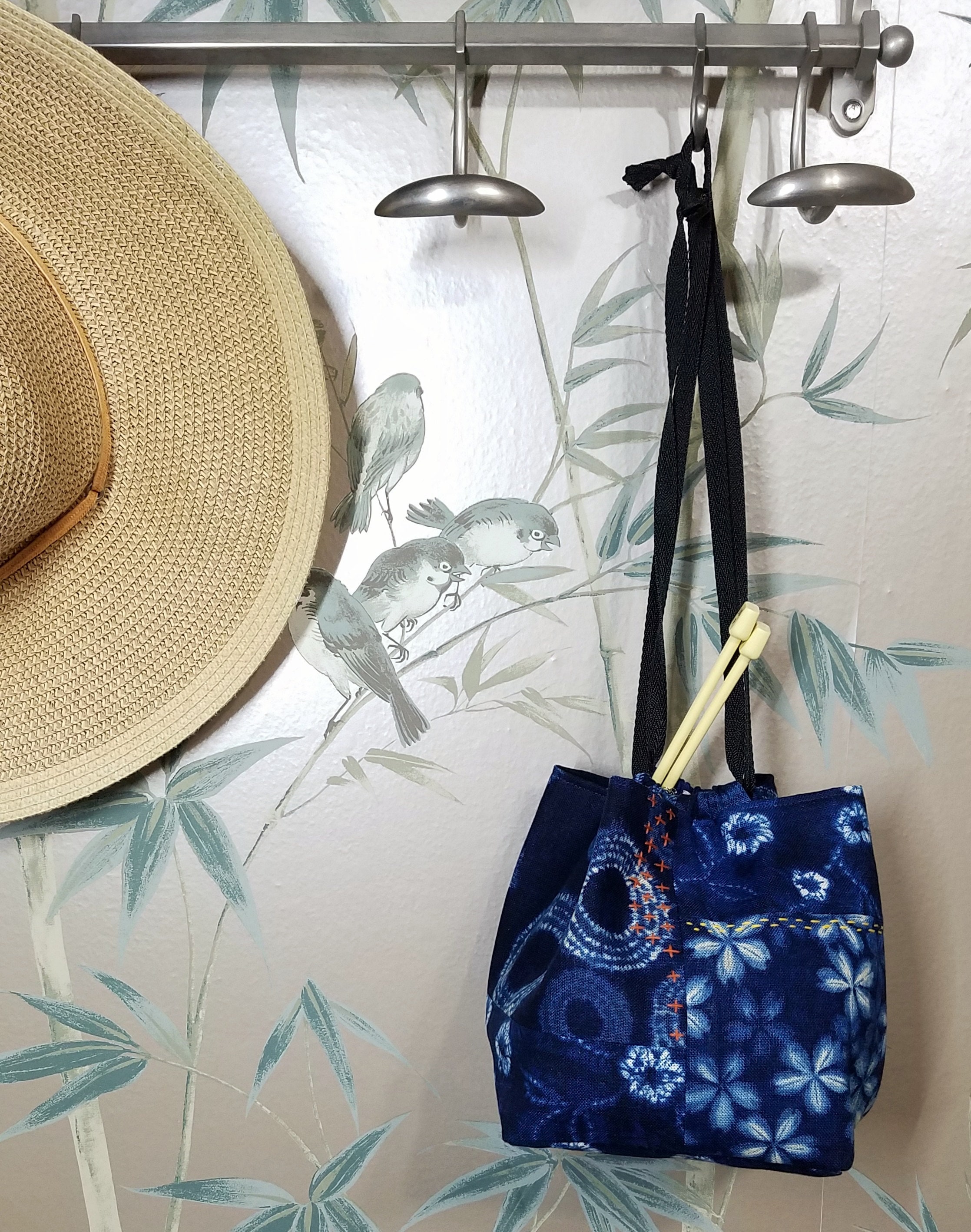 A quick search of the internet provides many free komebukuro patterns however, the construction is simple and the pattern can be created by anyone with some sewing experience.
The pattern has two pieces: a square bottom and a rectangle body. The finished bag is basically a cube without the top. Tabs are added to allow for a drawstring although I have seen examples with grommets or buttonholes instead of tabs. This is a simple project for a novice but it can be made more complicated by the addition of patchwork, sashiko or boro sections. 
I created my komebukuro out of Kokka cotton canvas that has wonderful indigo and white "faux" shibori patterns. The addition of some interfacing allows the bag to stand on it's own.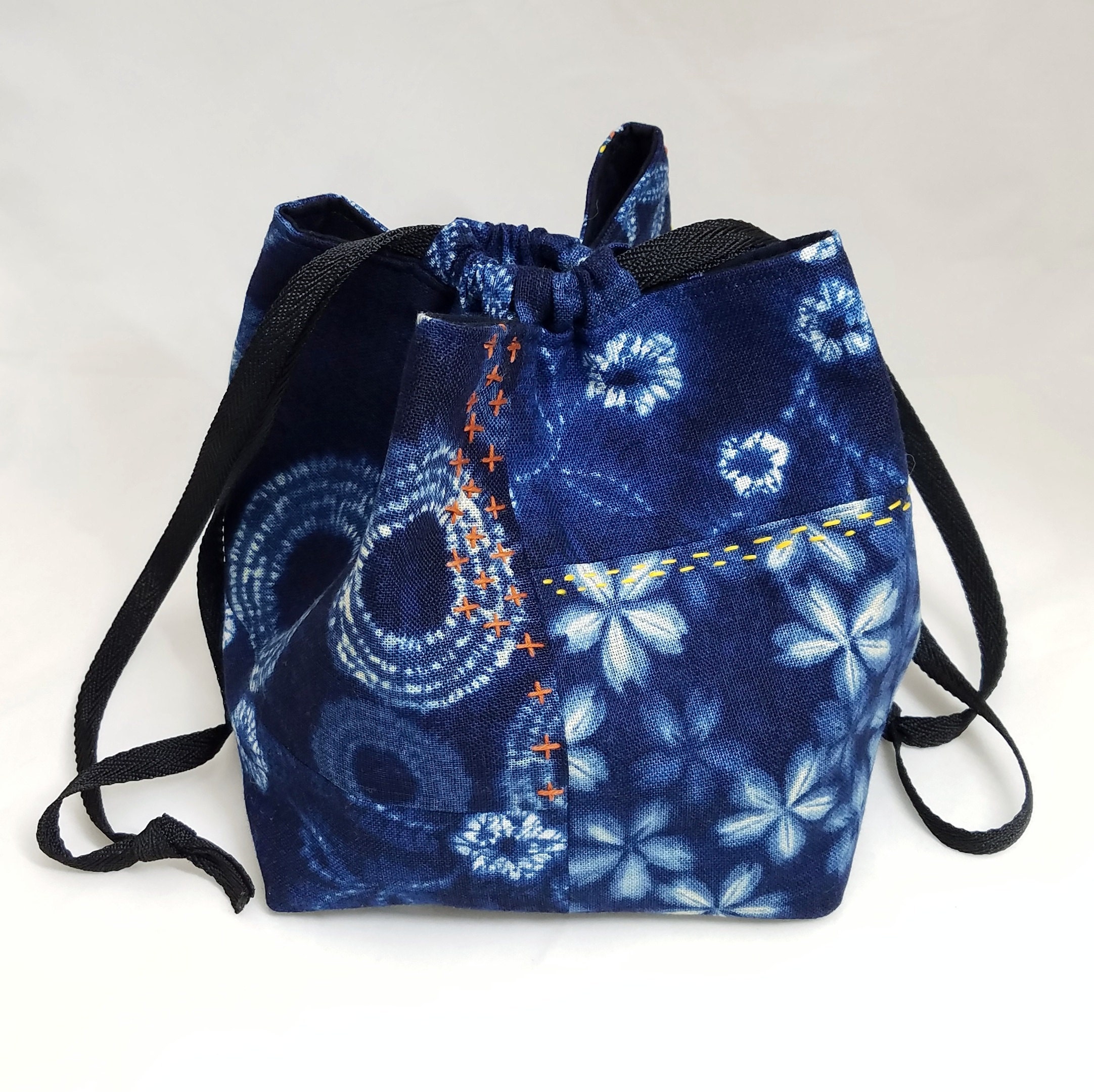 I also added some sashiko stiches in contrasting yellow and orange colors. This was easy and fast to do and it allowed me to practice my sashiko. It really adds a fun accent to the pouch.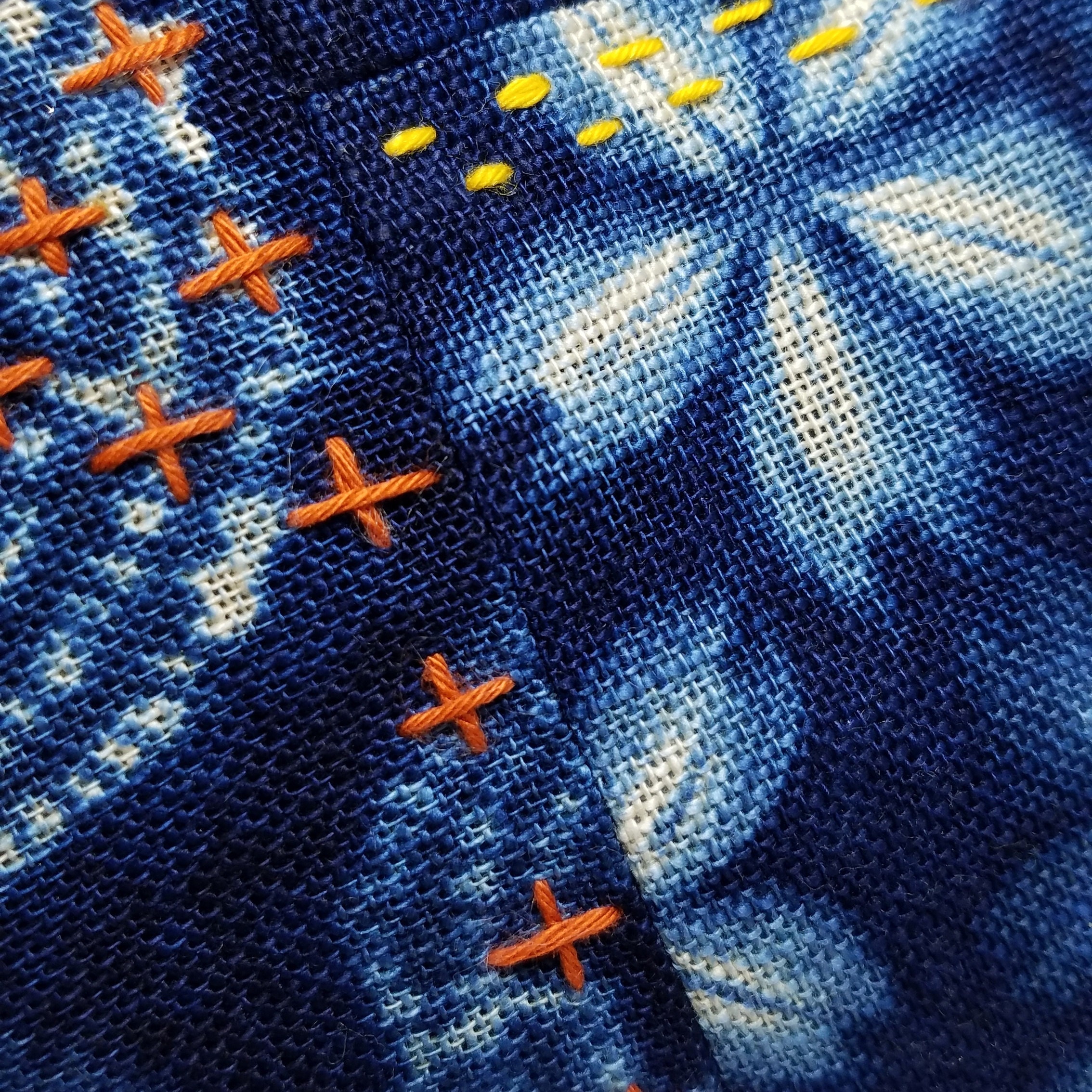 I look forward to creating some of these pouches using my collection of vintage, Japanese cottons. It is the perfect way to showcase these small, yet beautiful pieces of fabrics.
The Kokka canvas used to create this bag can be purchased here: Kokka Cotton Canvas  
This pouch was created using Karen Steven's "Modern Japanese Rice Pouches" pattern. The pattern can be purchased at her shop.  
Oakshott fabrics offers a free komebukuro pattern.    
A free tutorial is available here.