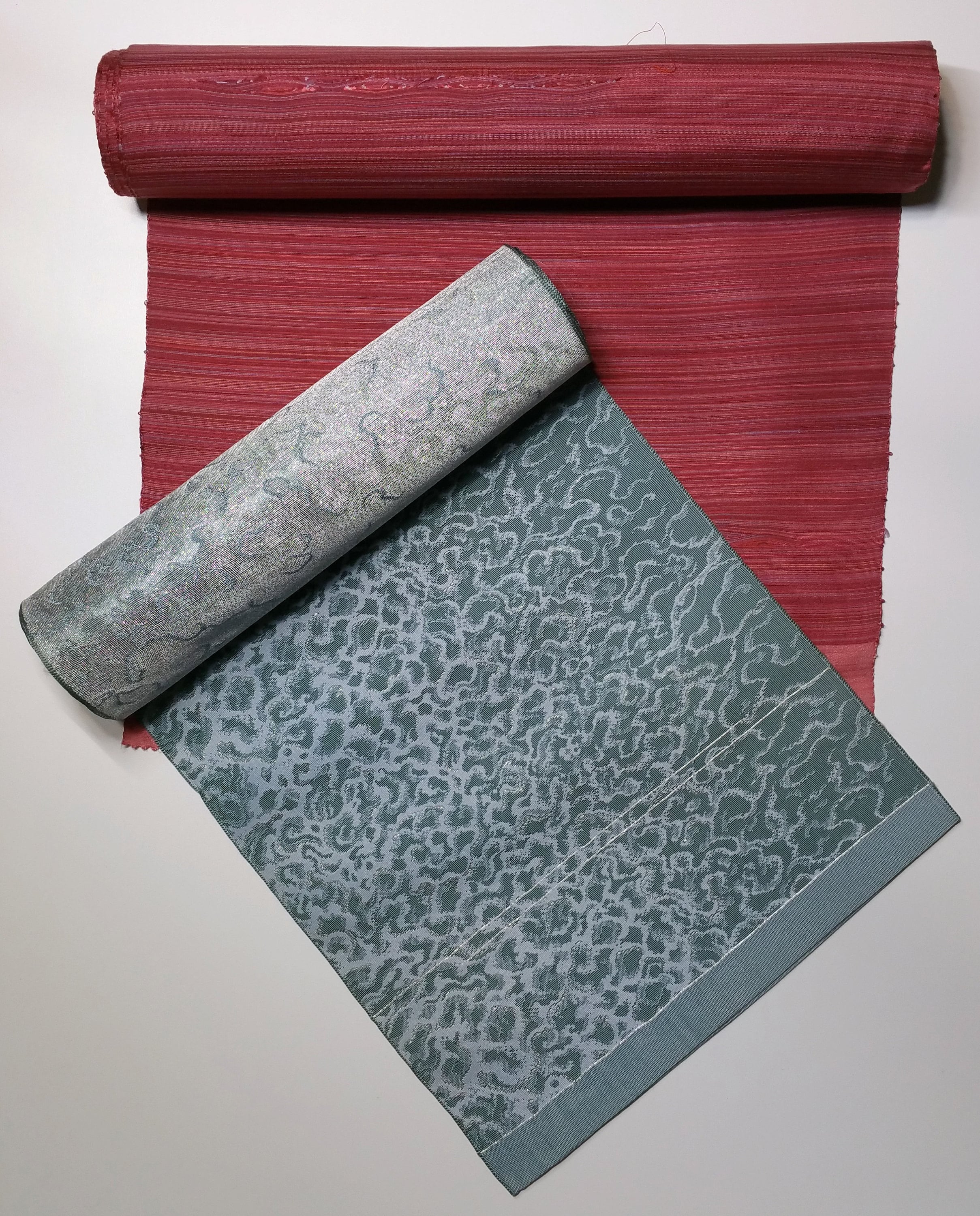 Kimono and obi bolts (tanmono) come rolled around a tube or dowel. This helps keep the fabric wrinkle free and helps with presentation. The fabrics on these bolts are the correct amount to create a kimono or obi so a customer will purchase the entire bolt and then have it sewn into a kimono or obi form. 
The tanmono are usually rolled arou wooden dowels or cardboard tubes. I have also seen styrofoam tubes.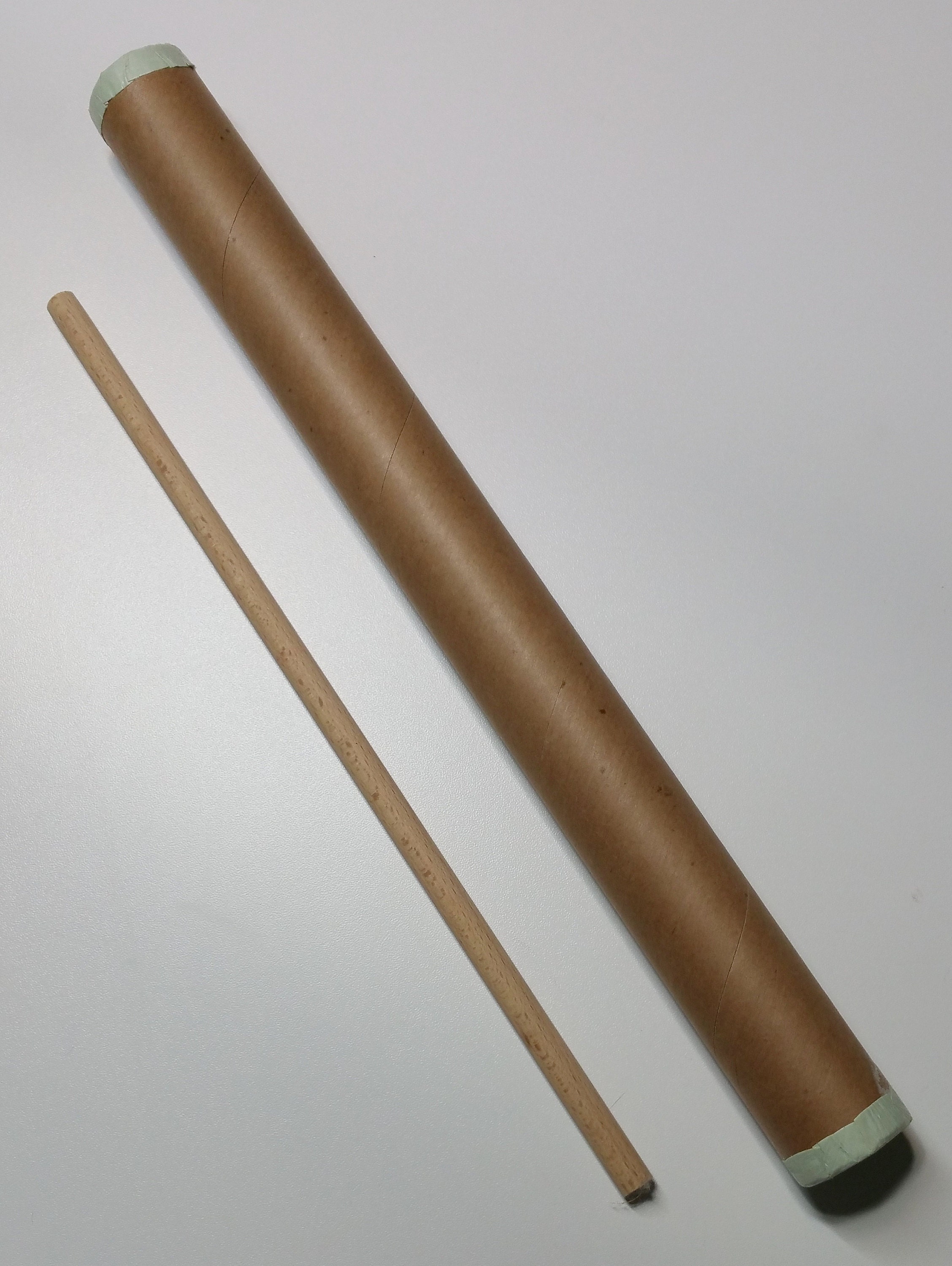 My husband discovered an interesting thing about the cardboard tubes. He noticed that they have something in them. I let him open one up and we were surprised to find an old newspaper hidden inside!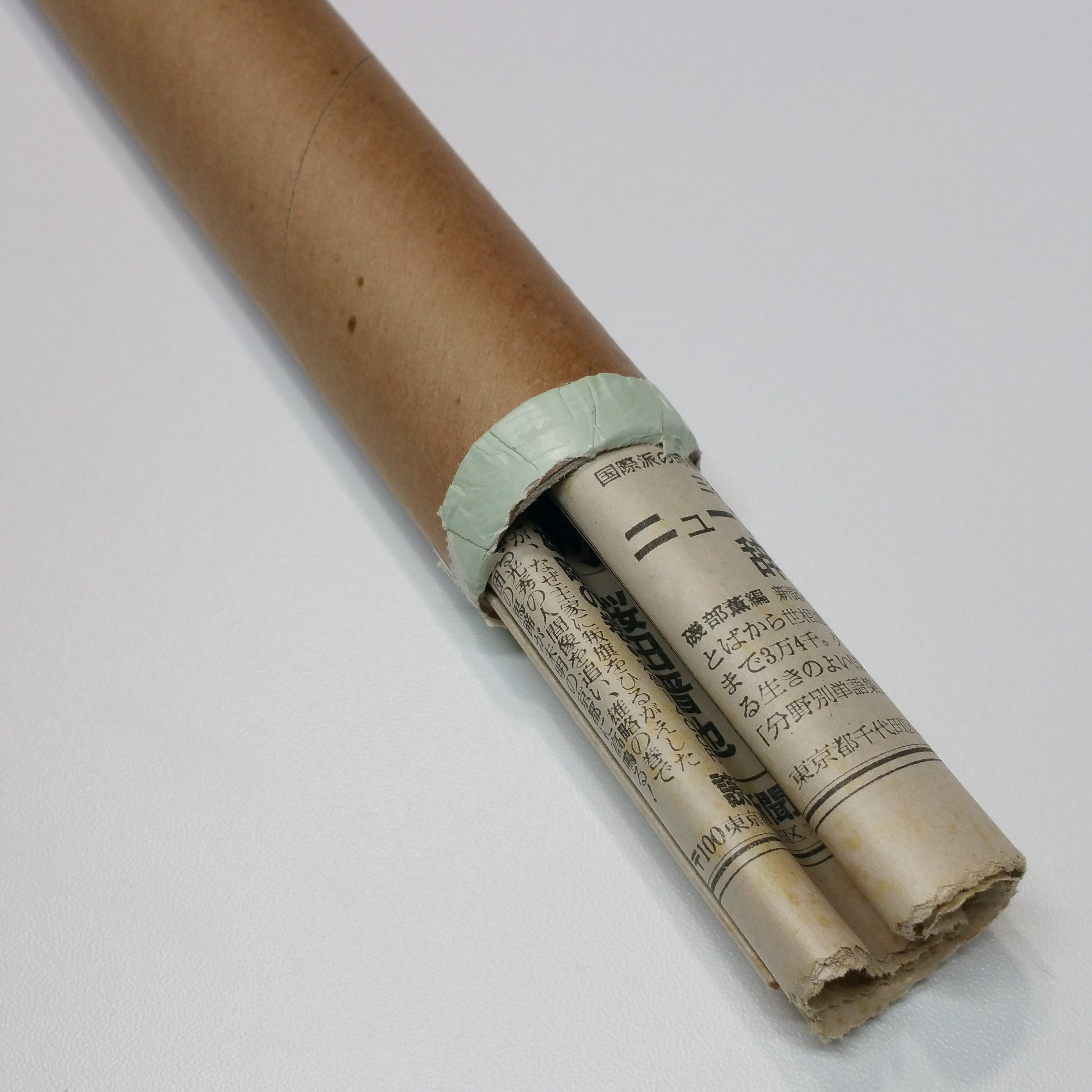 At first I thought that this was just a random find but then I found out that nearly all the cardboard tubes contained these papers! We are unsure why the papers are in there but we both think that these papers were hidden inside to give the tube some added weight. The papers are not complete and are often cut so they are not meant to be seen or read.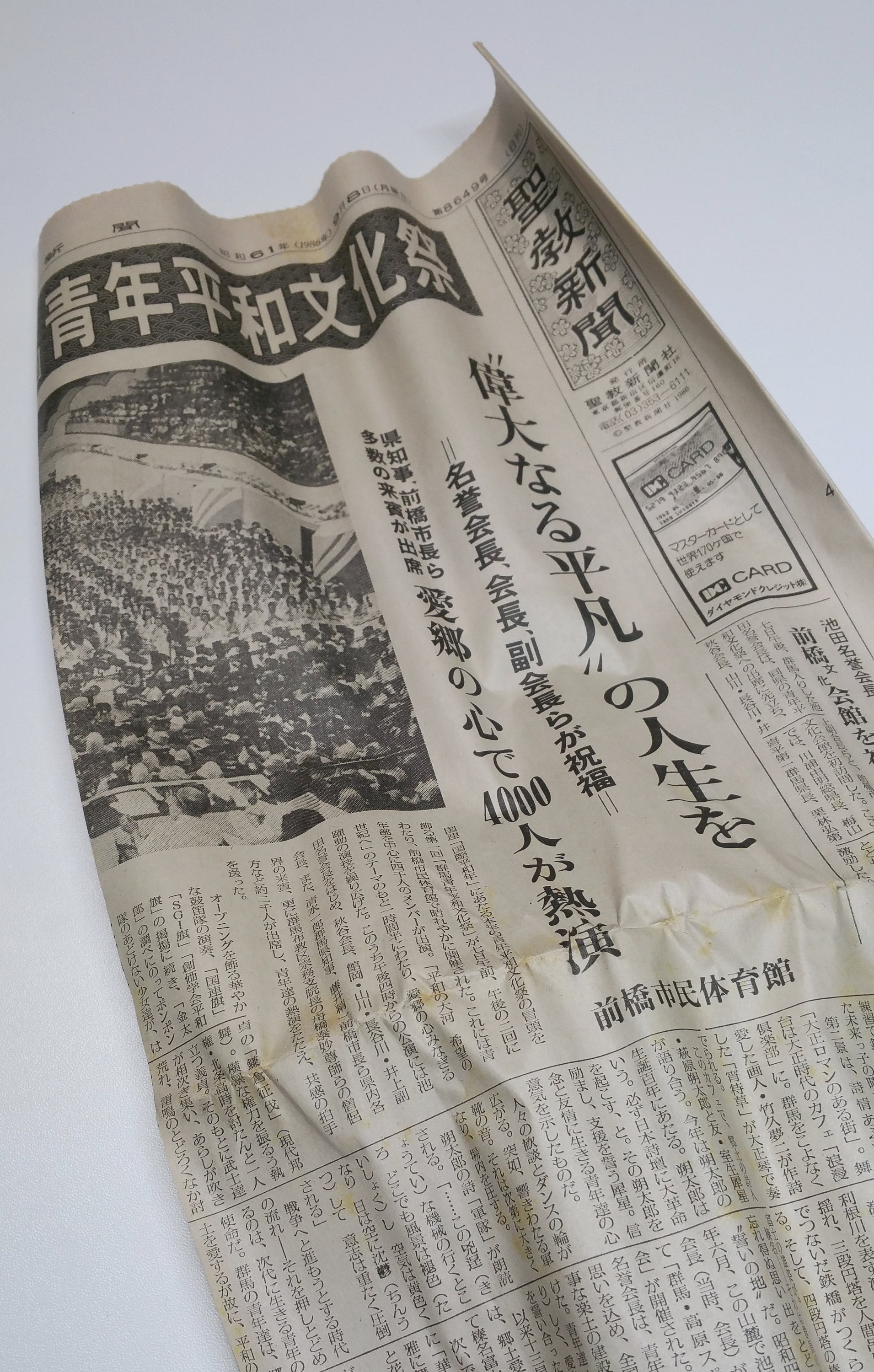 The paper found in this bolt was from September 8th 1986.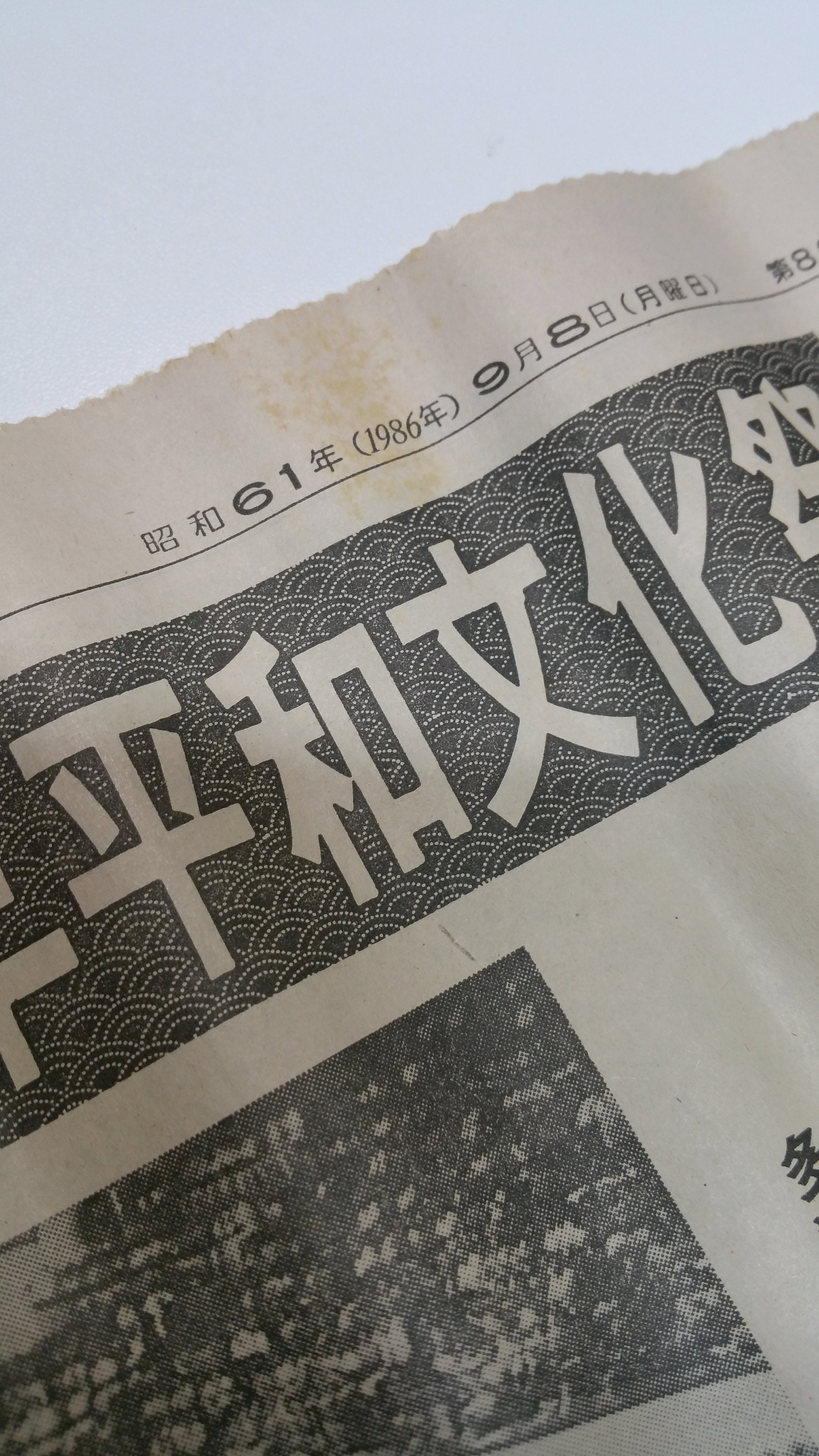 One story in this newspaper section is about a family that owns a kimono store.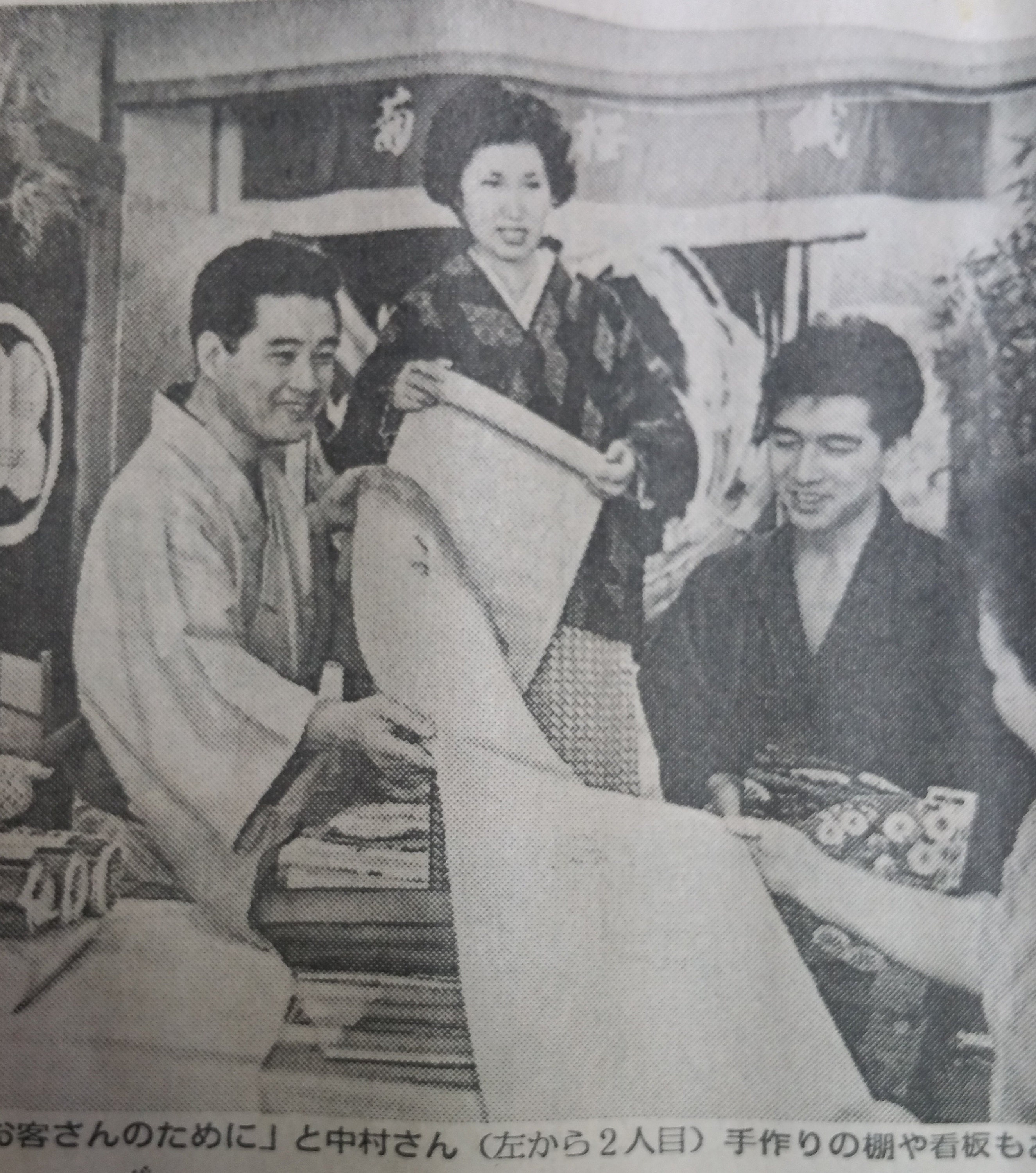 There are also some beautiful photos and ads in the paper.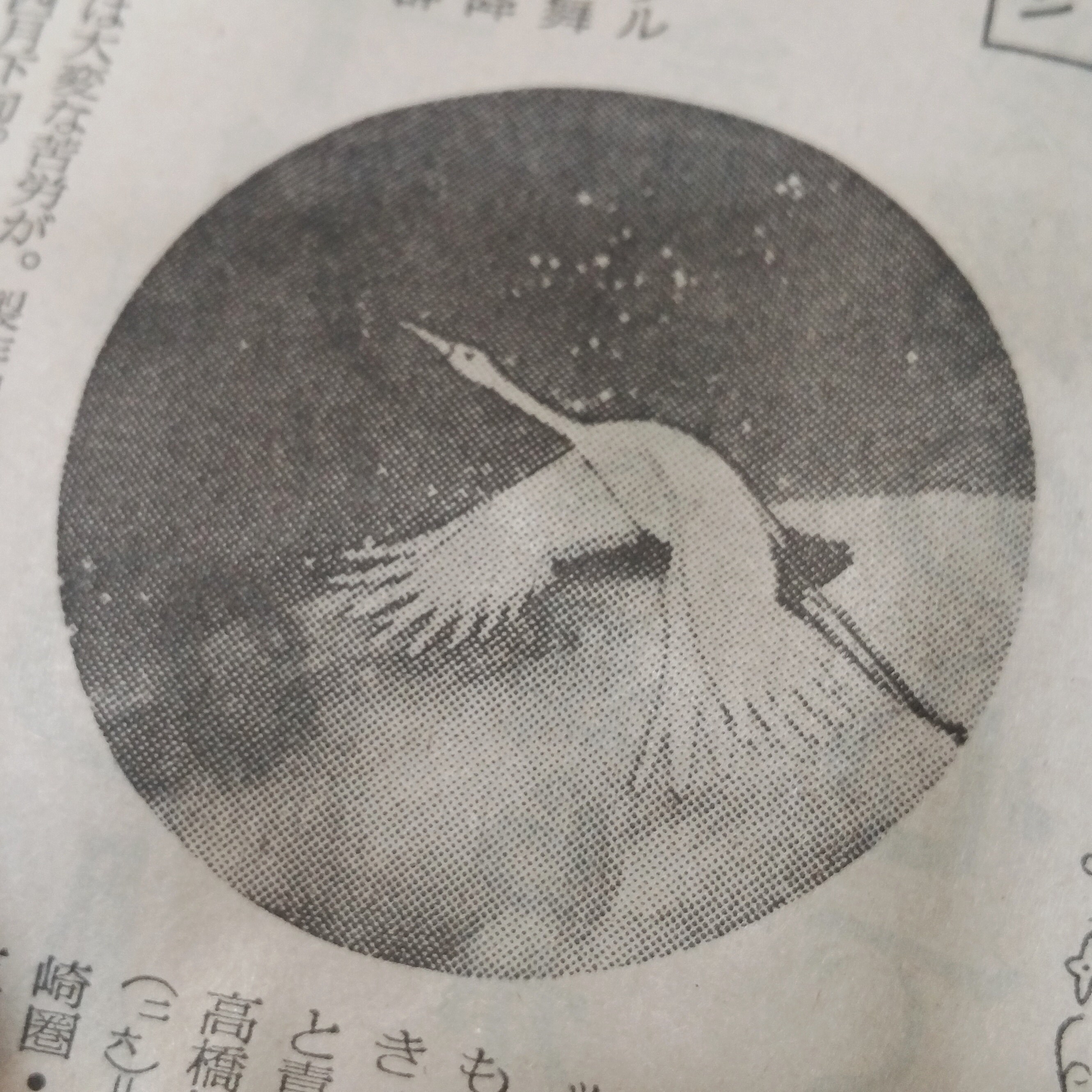 This is just one of many items I have been surprised to find in kimono and fabrics that I import from Japan. I have also found a vintage lottery ticket in a kimono that I was taking apart. The ticket was created out of stiff cardboard and was used to stiffen the collar of the kimono. An obi also revealed a hidden needle that I still use to this day. It is a high quality needle that is sharp and strong. I suspect that this needle was lost in the obi and was not placed in it on purpose. 
I love how these papers were given a second, secret life. This is just one more example of the "mottainai" principle.