I currently have a large collection of  Japanese sewing books. For those of you who haven't taken a look at  these books they usually provide sewing patterns (or diagrams without  patterns) for sewing clothing and accessories in a Japanese style. This  style is usually either more modern or more minimalistic than the style  seen in the USA sewing books.
Many  of these books are becoming more popular and are being translated into  English and can be found at mainstream book stores or on line through US  publishers. Previously, they had to be ordered from Europe or Asia and  this was costly. 
My reviews  will show the patterns available in the books and other information such  as size charts. This should provide ample information to determine if  this book is for you or not. 
This book is from the series of "Stylish Dress Books" that are now being  translated into English and are easily available at fabric, book stores  and online retailers. 
I feel that this book offers a large number of sewing patterns (26 to be exact). The patterns with pictures can be seen below.
A: Wraparound dress with pockets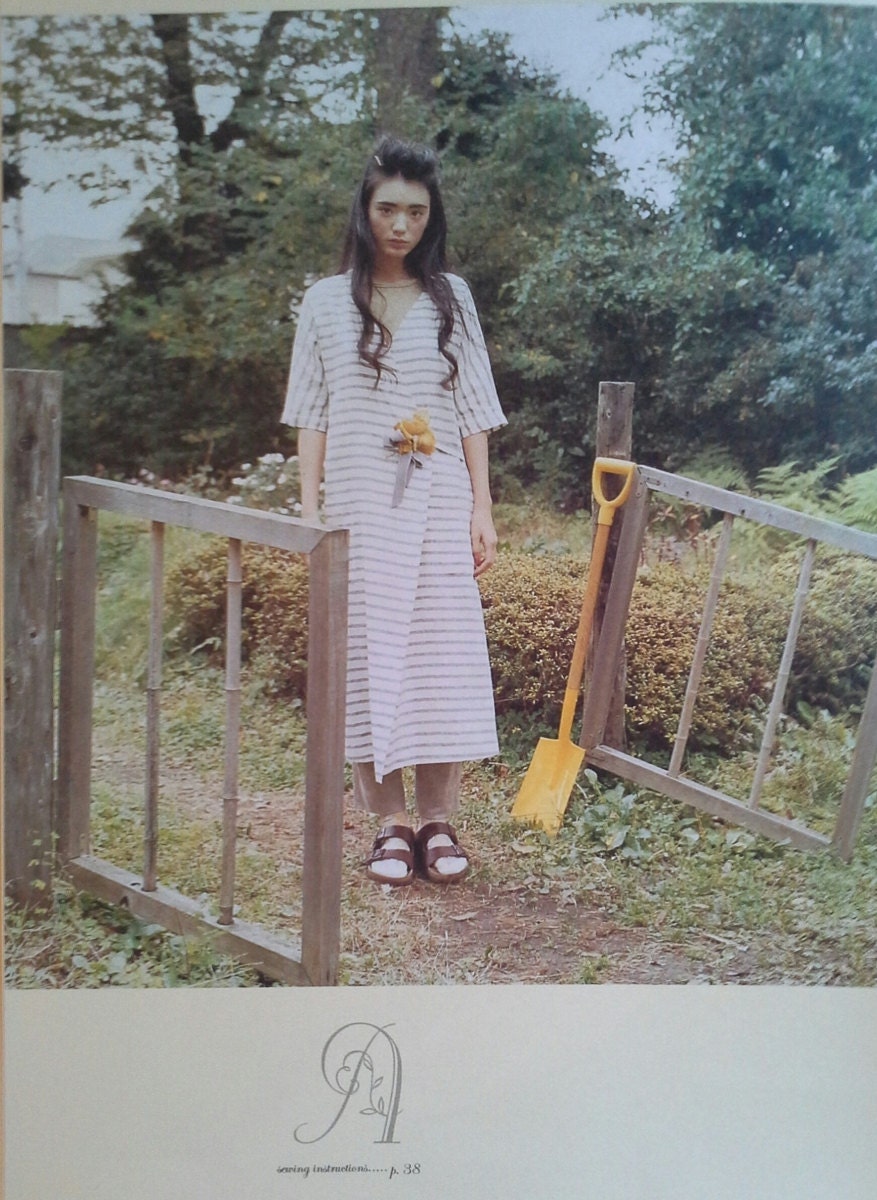 B: Drop waist dress with ruffled trim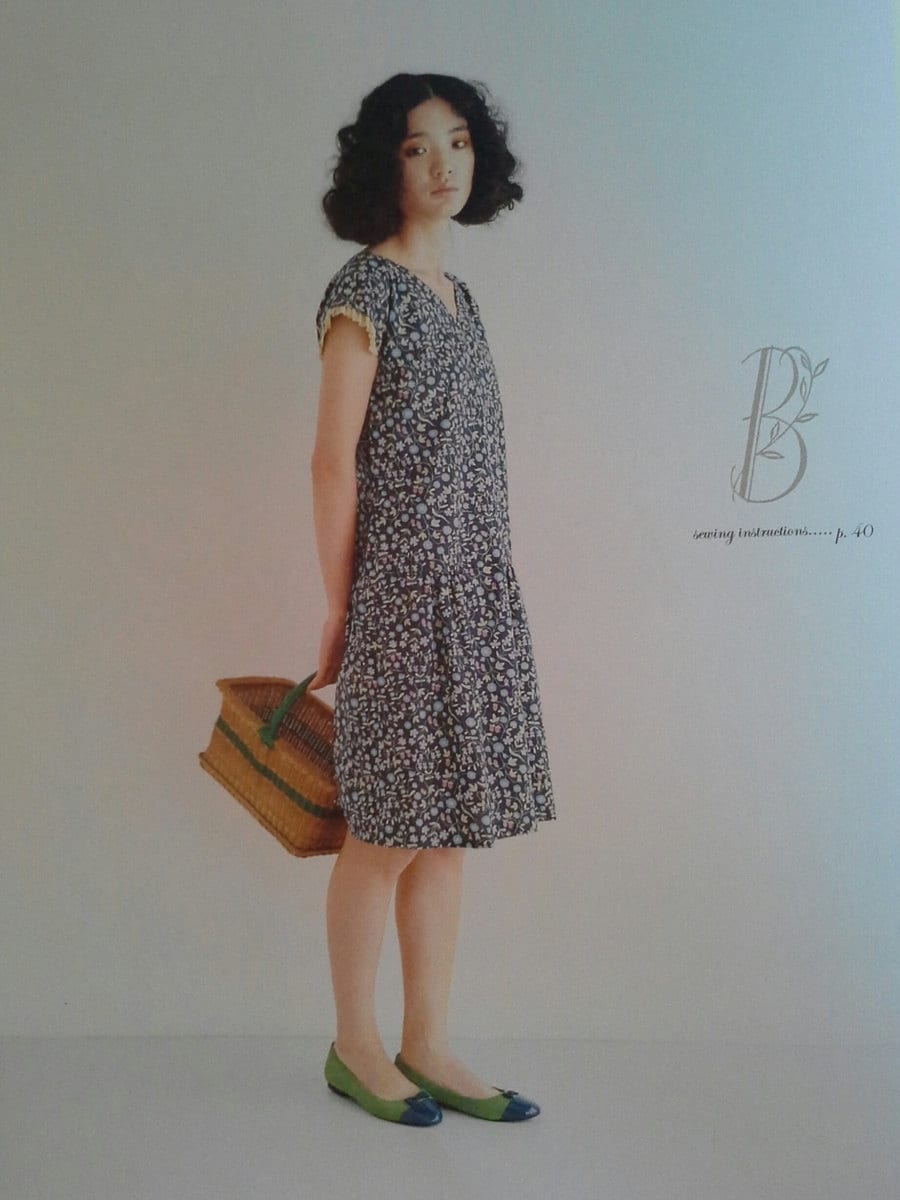 C: Shift dress with sequined yoke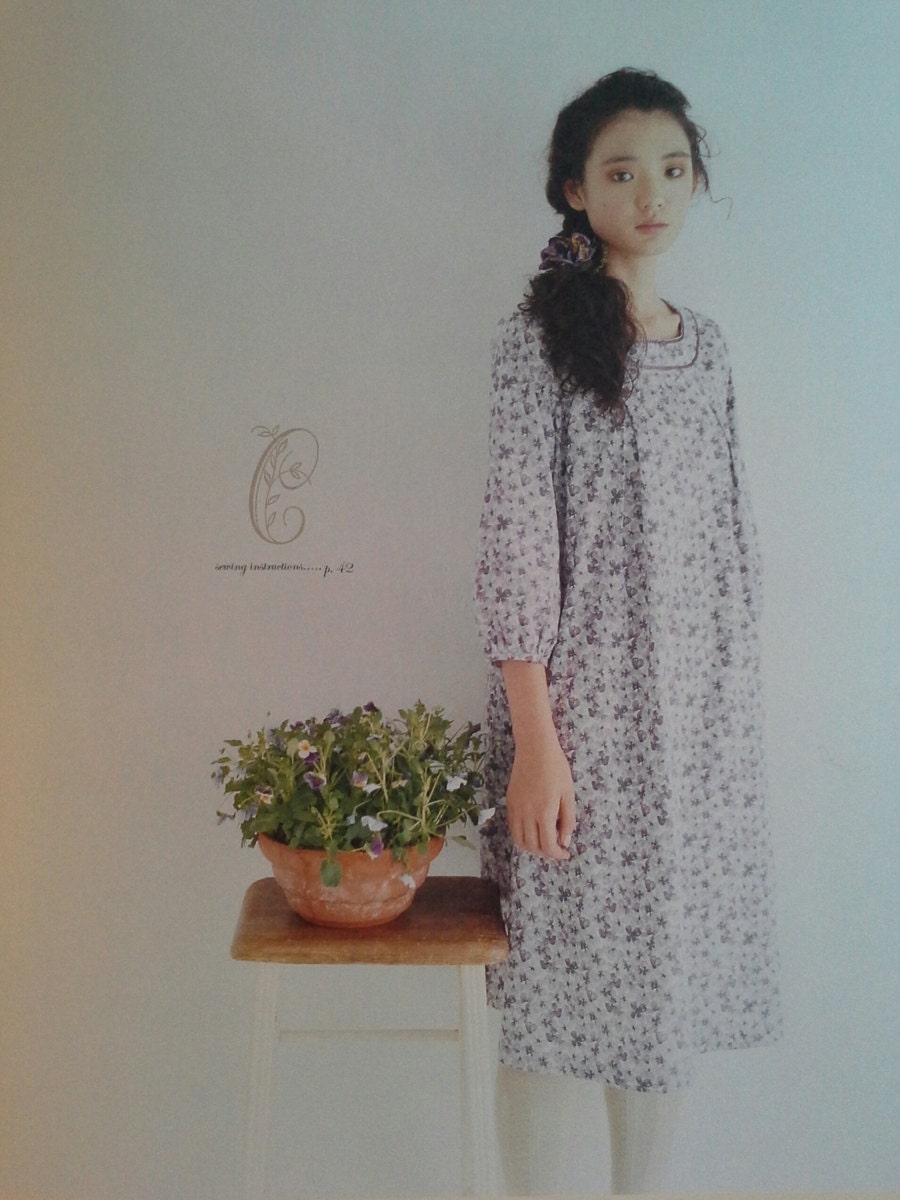 D: Sleeveless dress with ruffles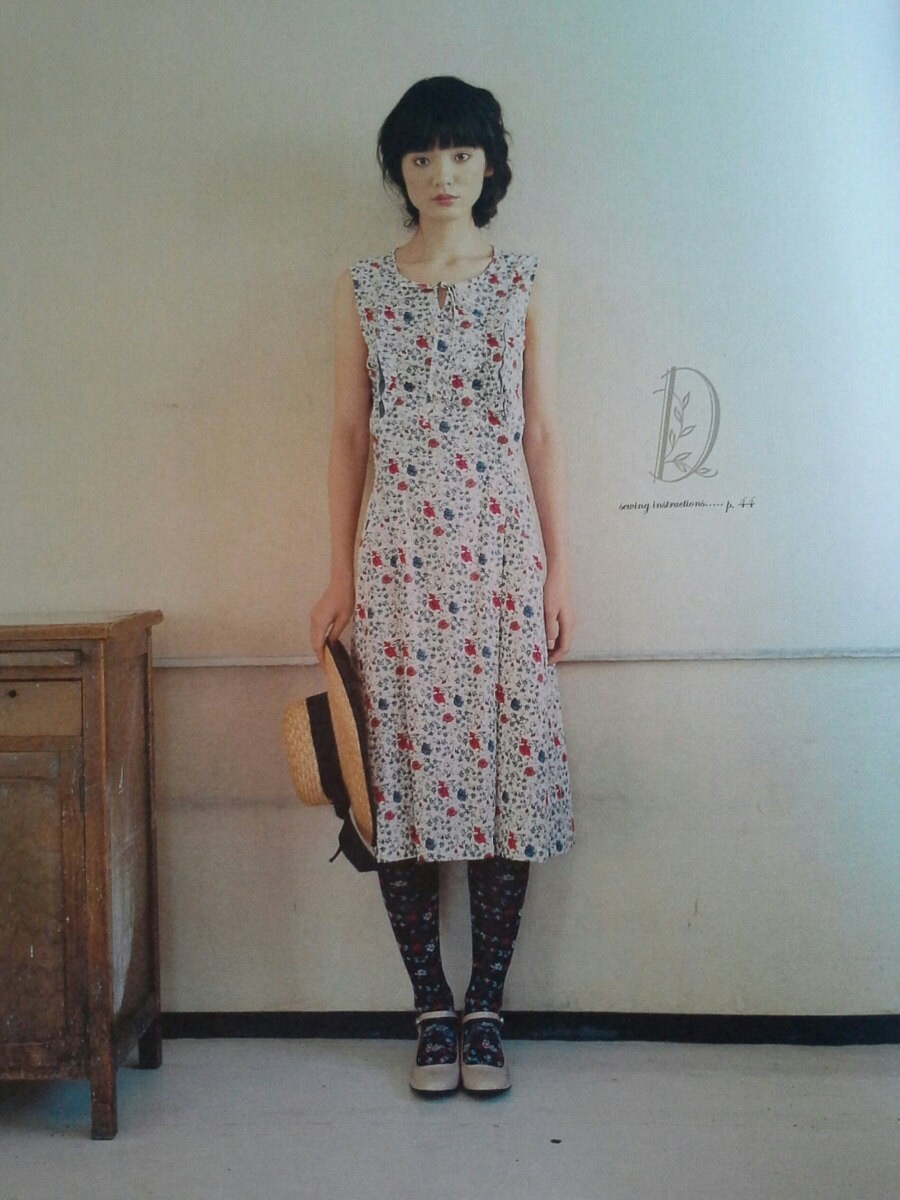 E: Bow collar dress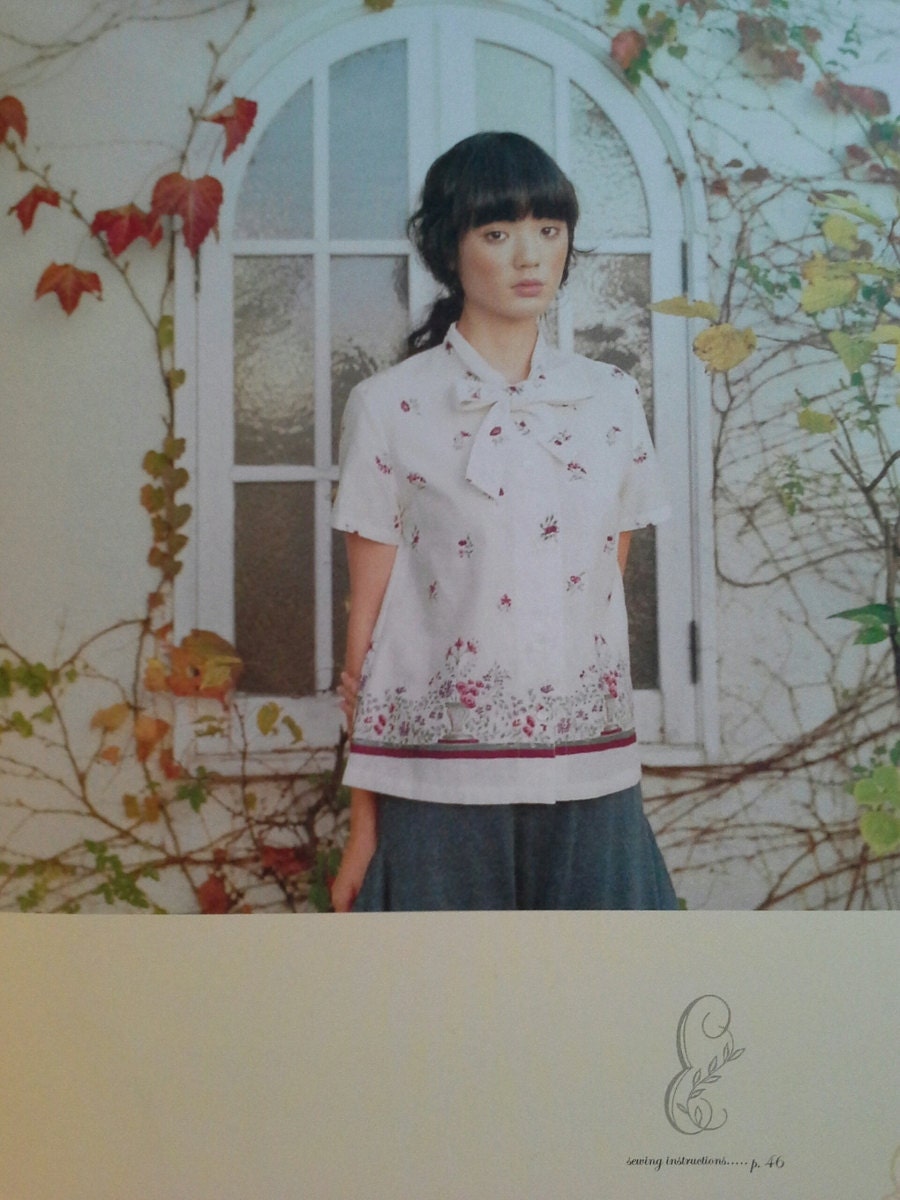 F: Jacket with corsage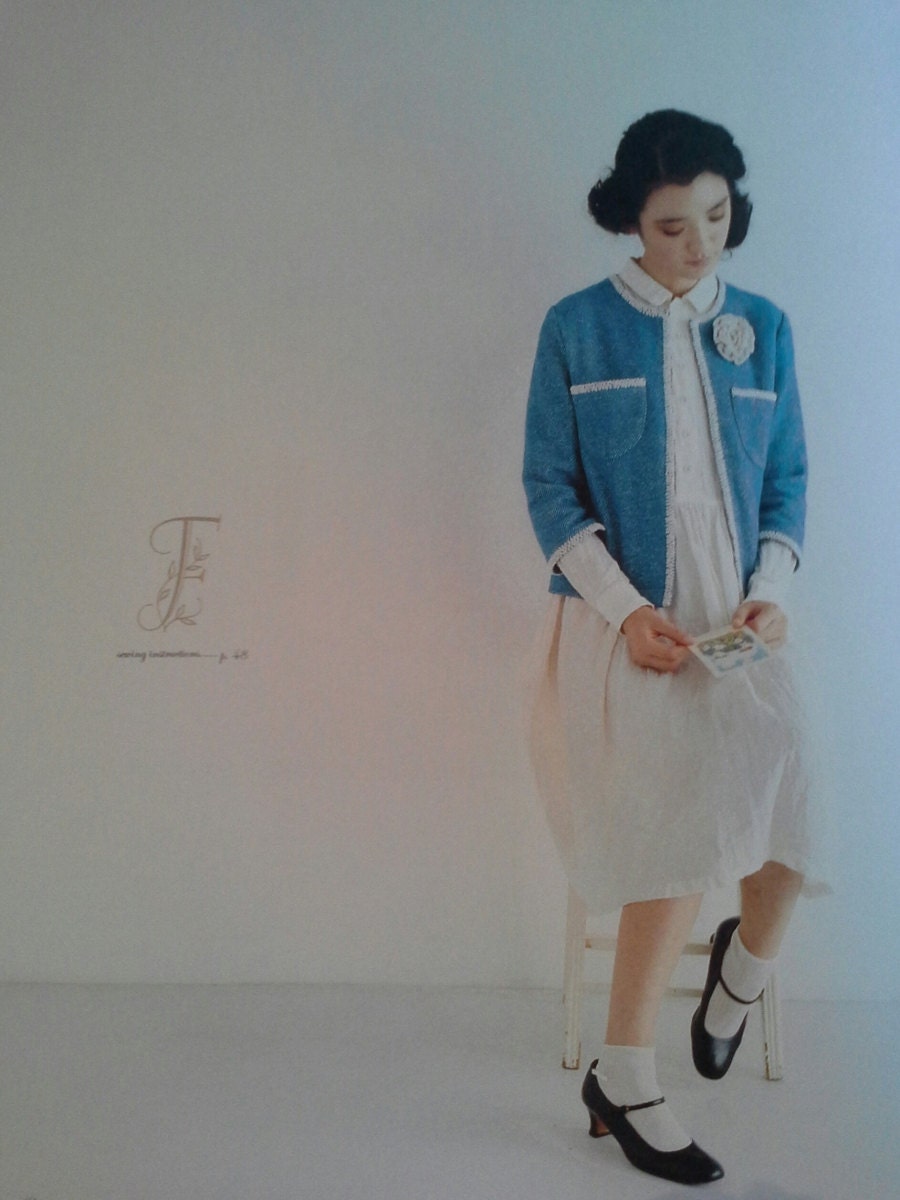 G: V-neck dress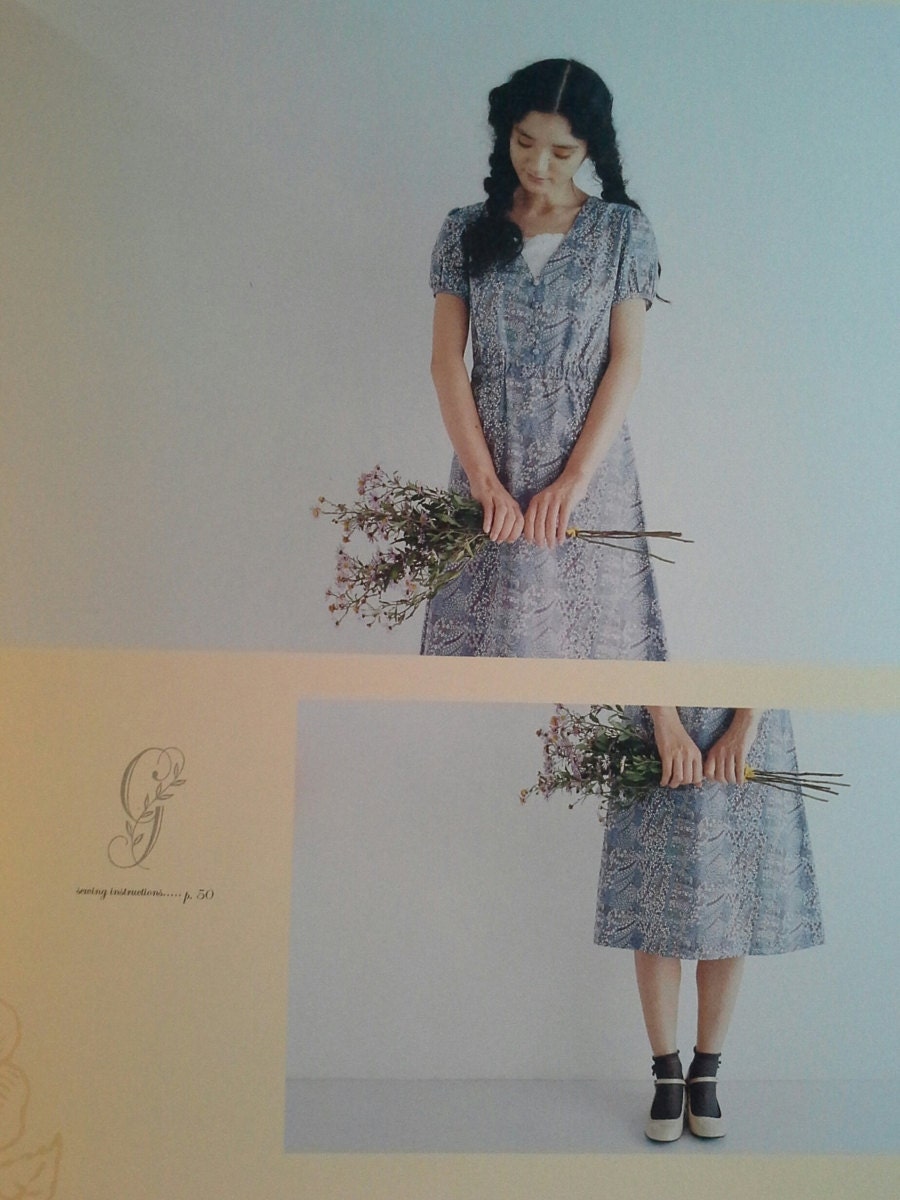 H: Tunic with ruffles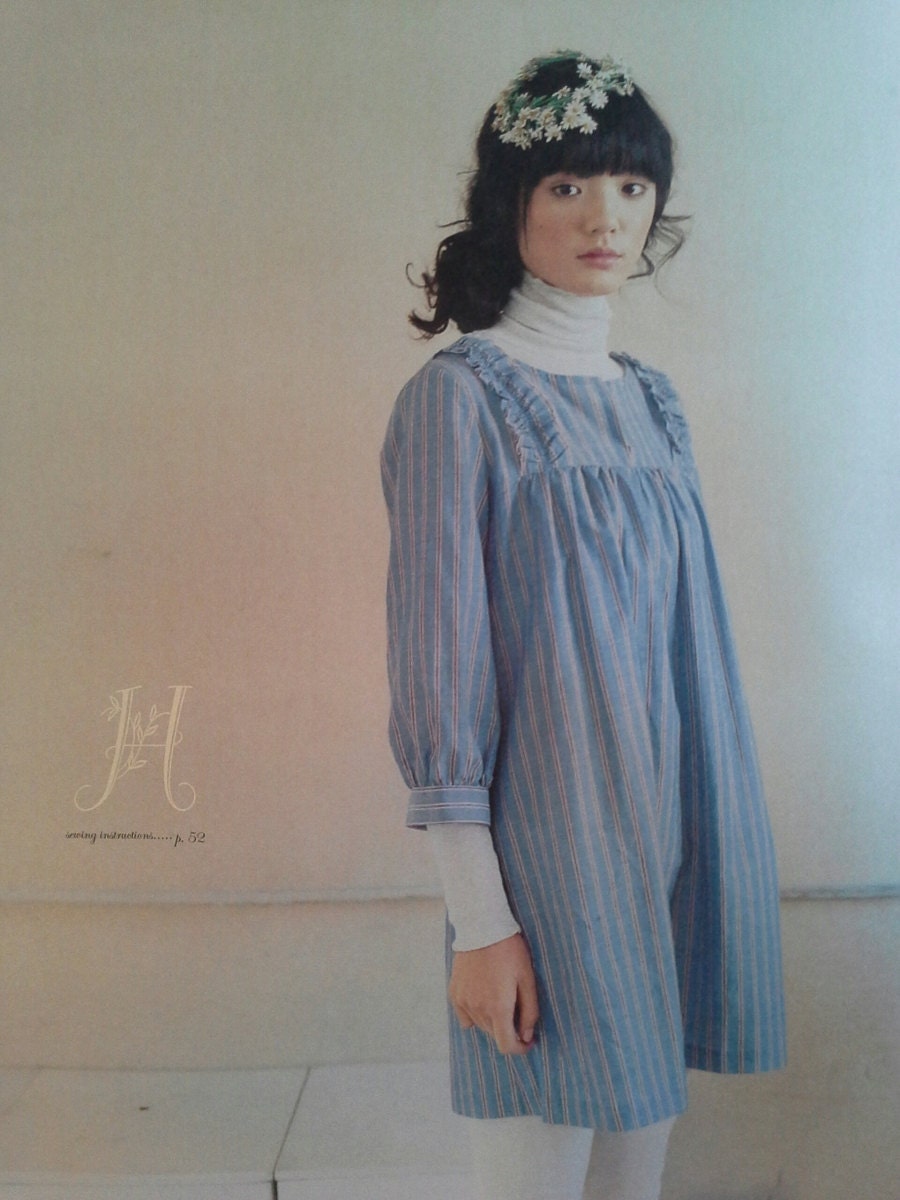 I: Wraparound skirt with knotted waistband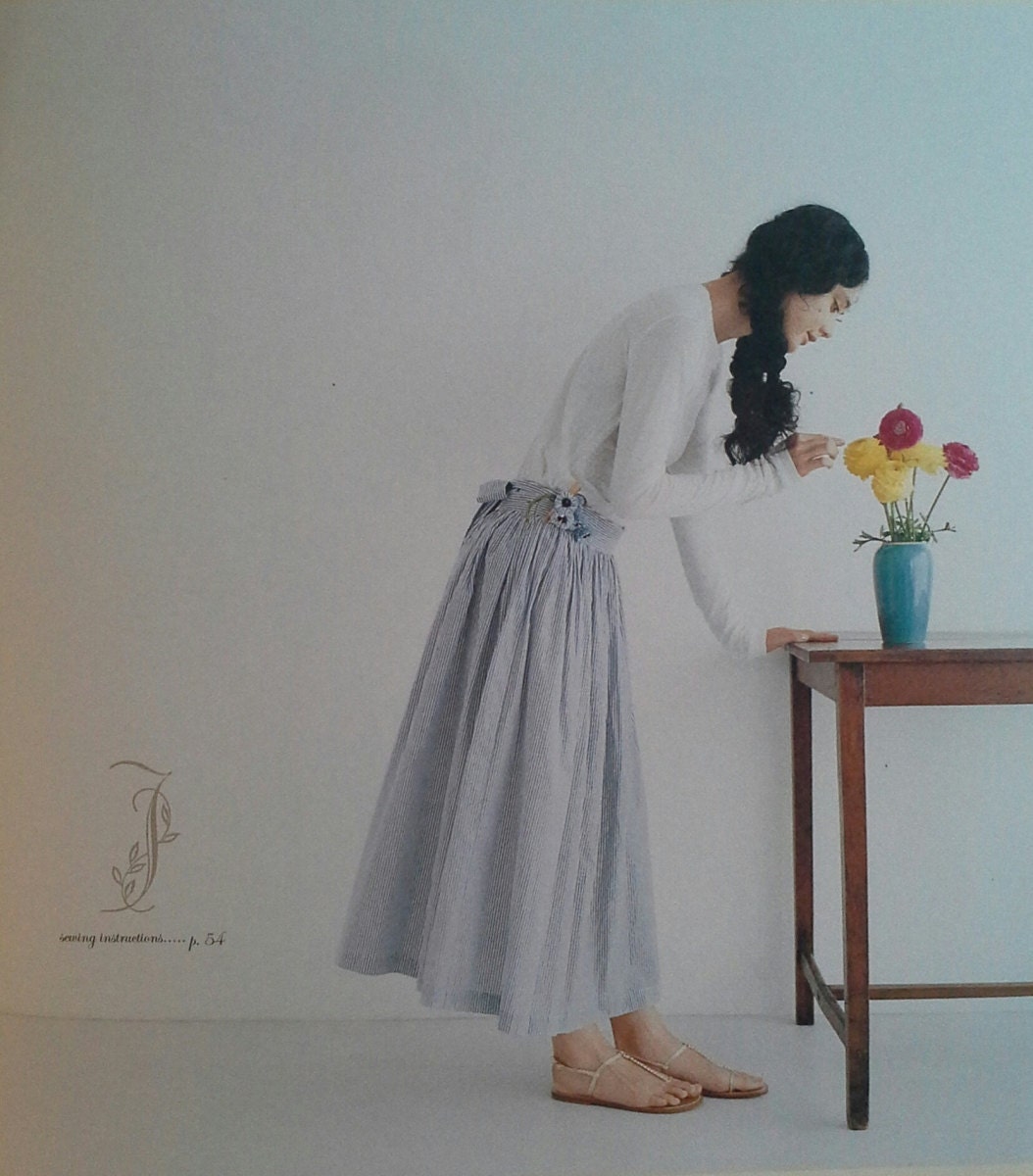 J: Turtleneck dress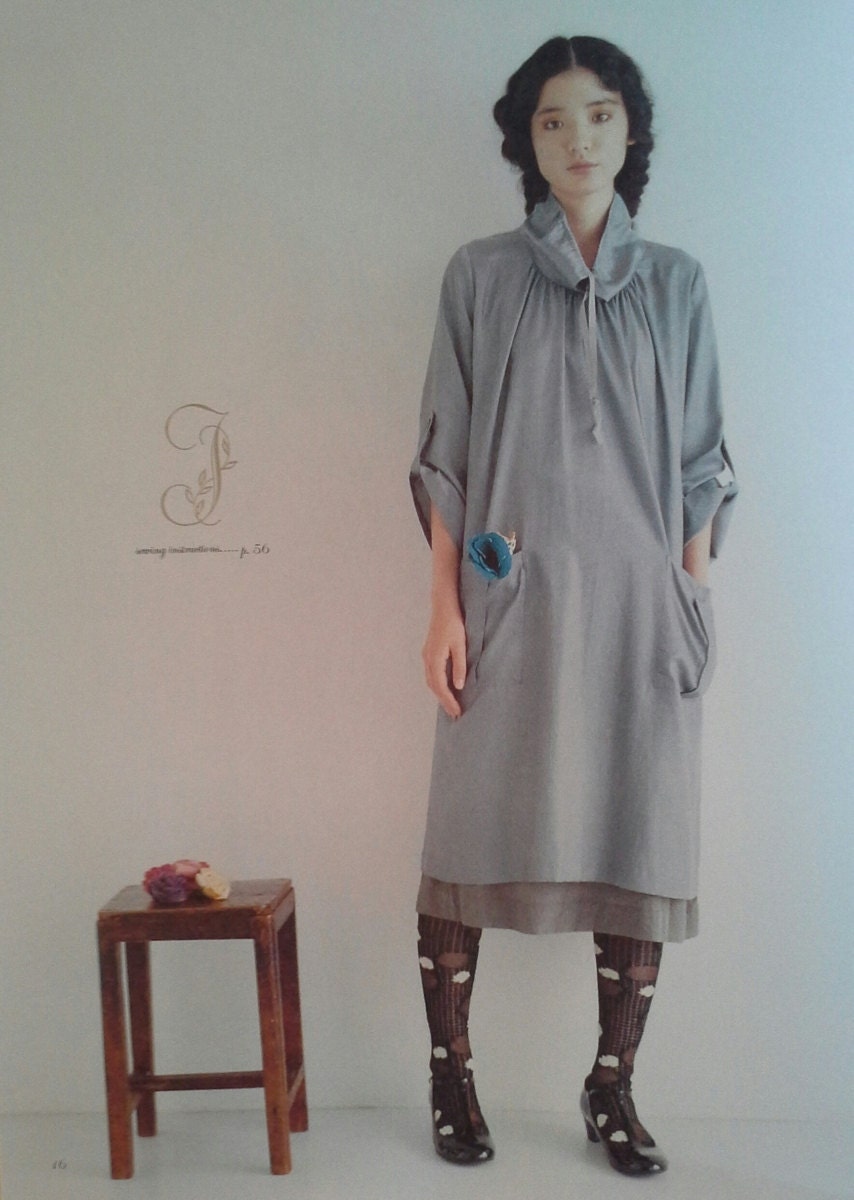 K: Pant with hem tucks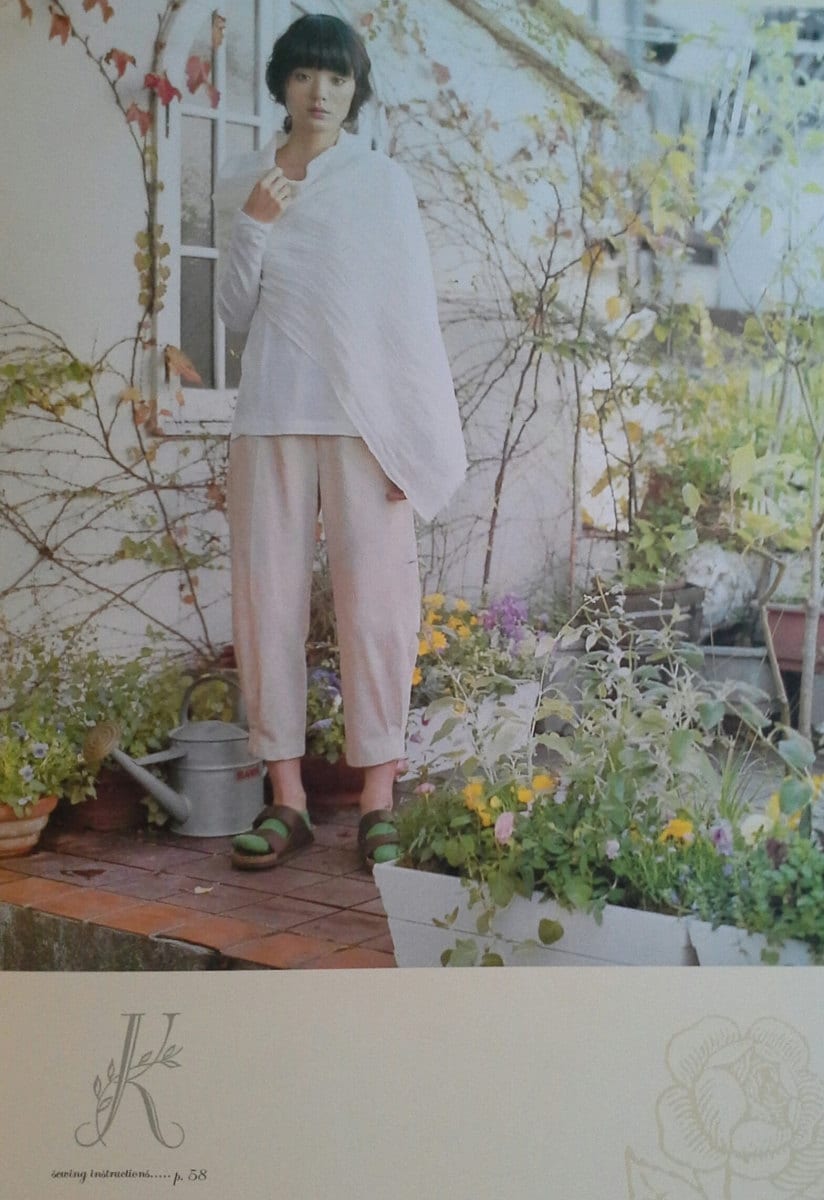 L: Back-wrap dress with lace motifs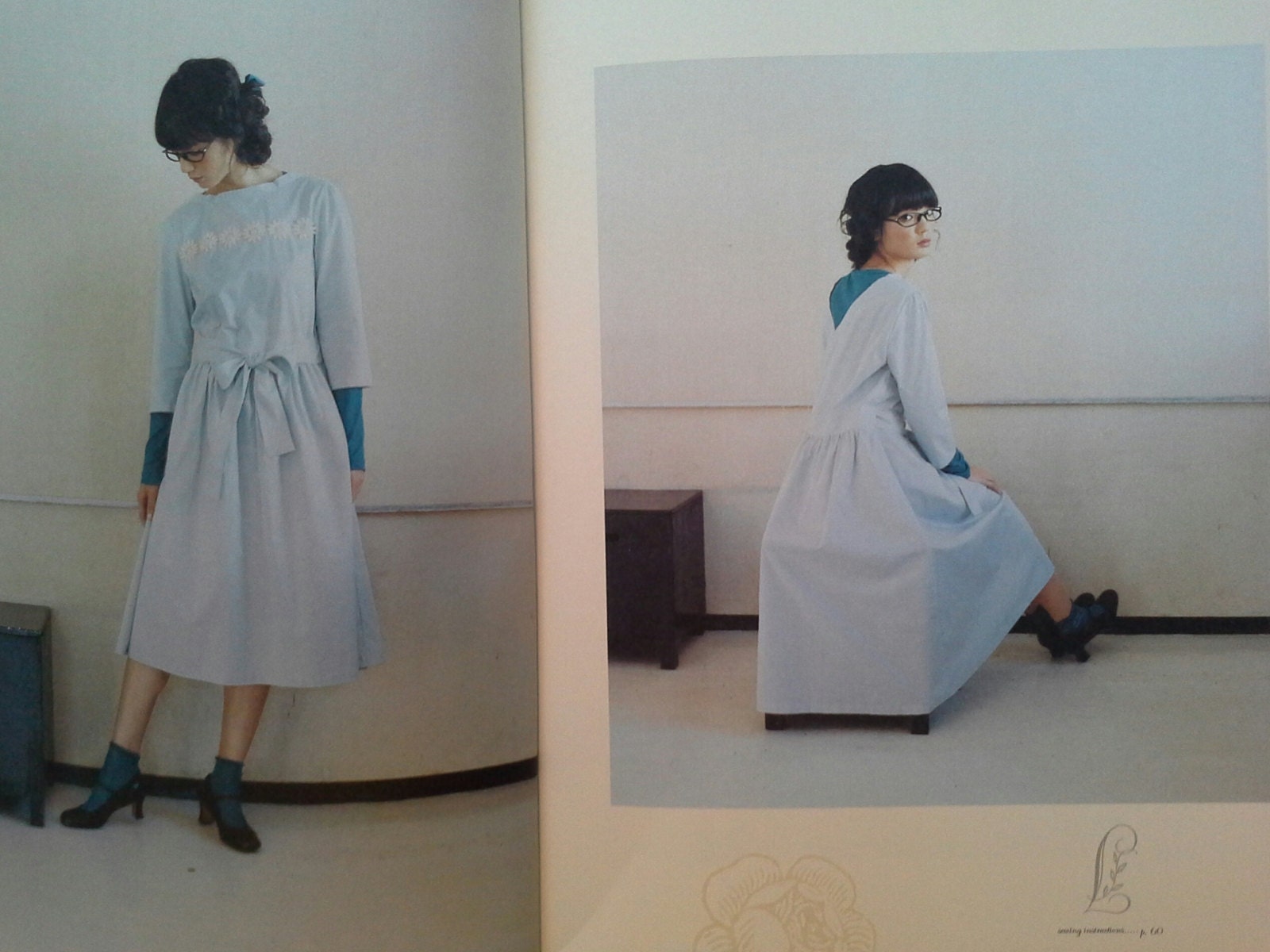 M: Bell sleeve jacket with ruffle trim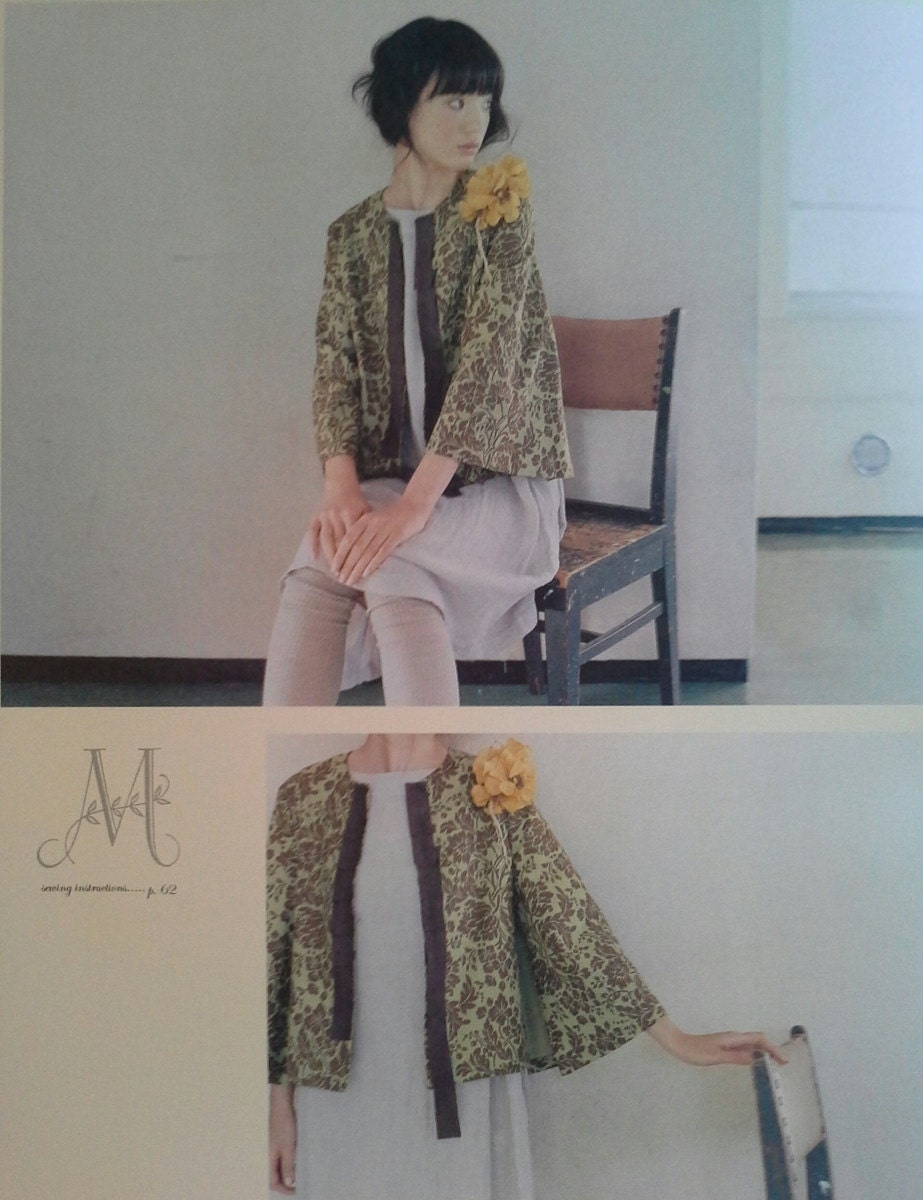 N: Drop-pocket shift with ruffle trim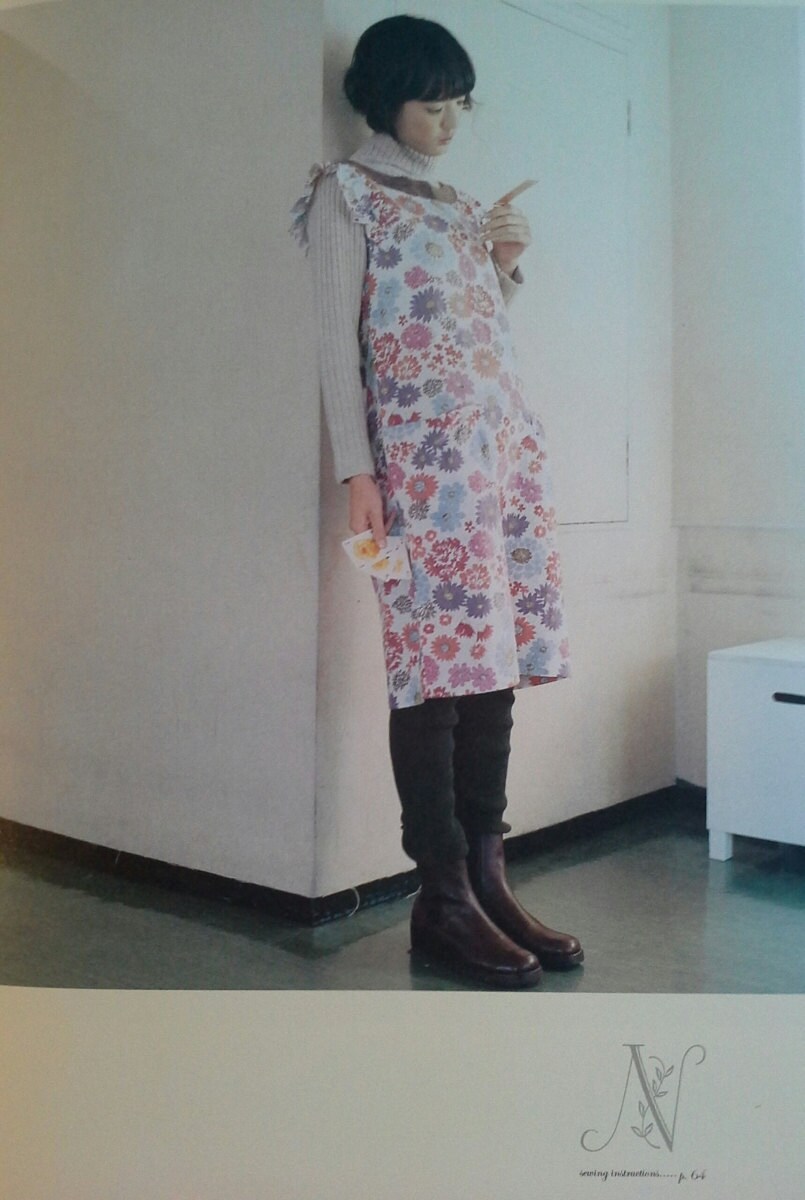 O: Halter-neck blouse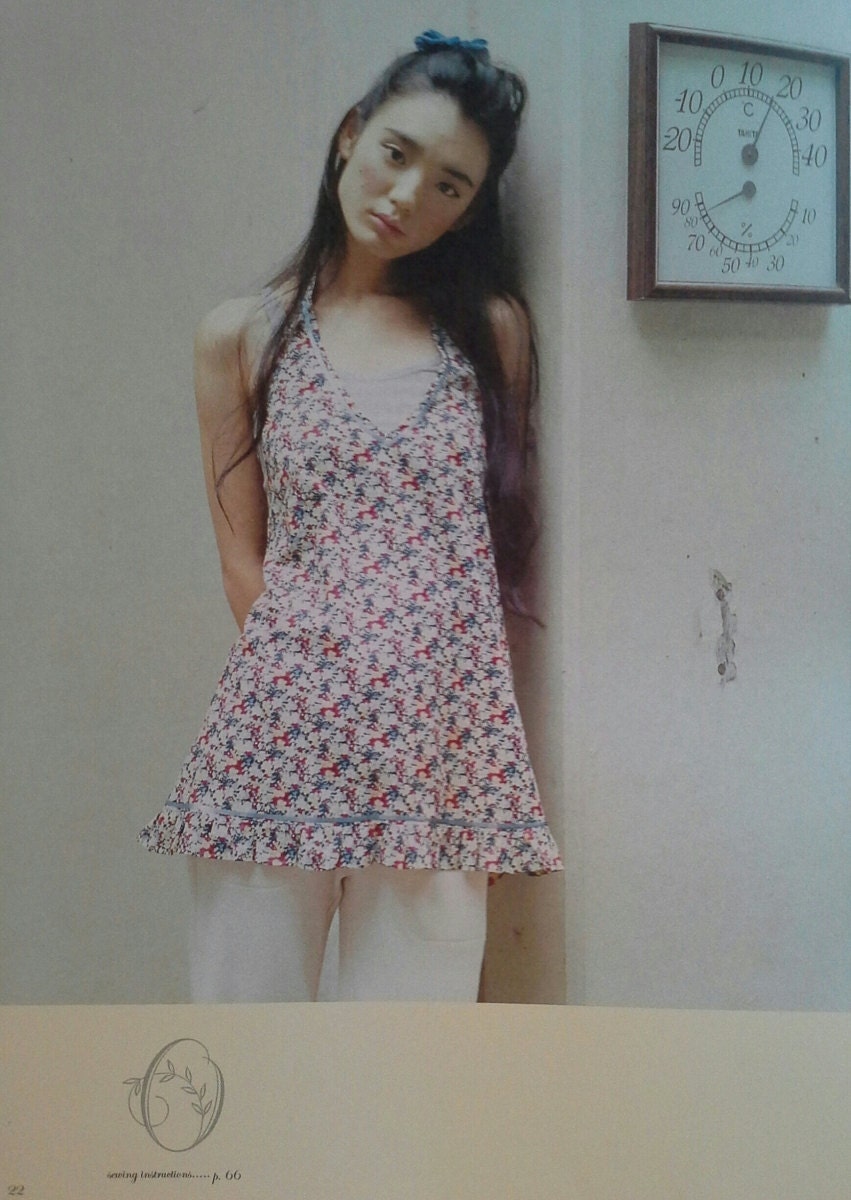 P: Empire-waist mid-calf sundress with gathered bodice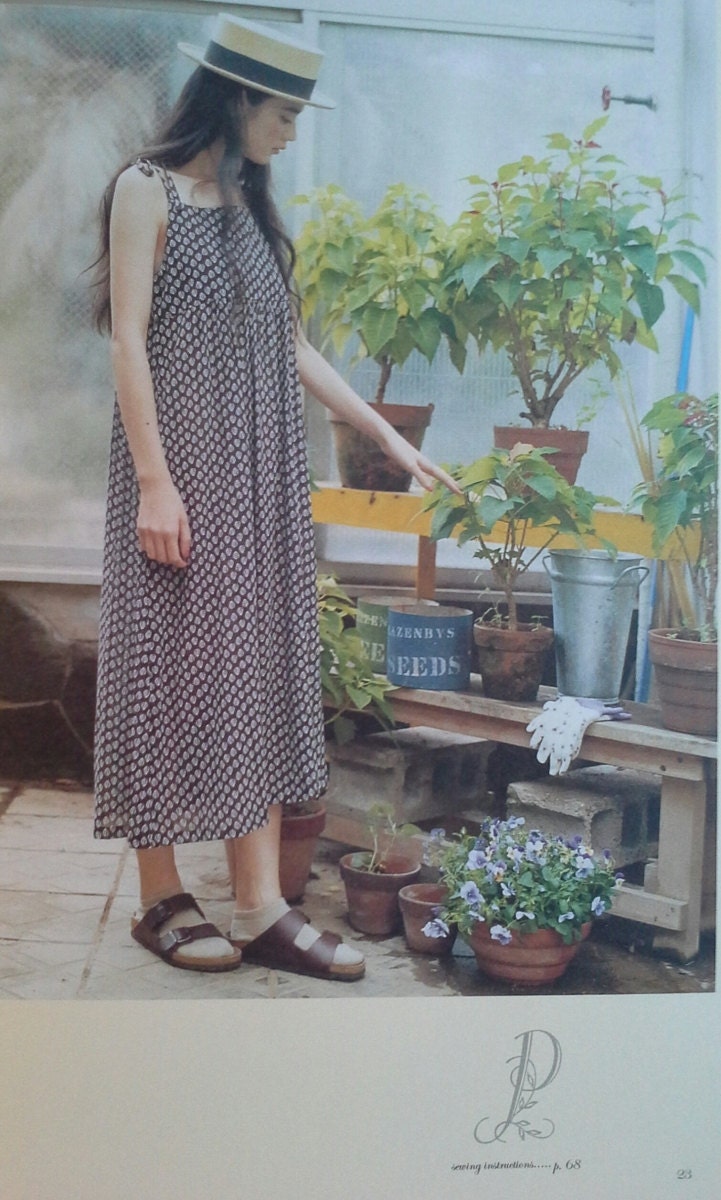 Q: Three-quarter-sleeve shift with ruffled bodice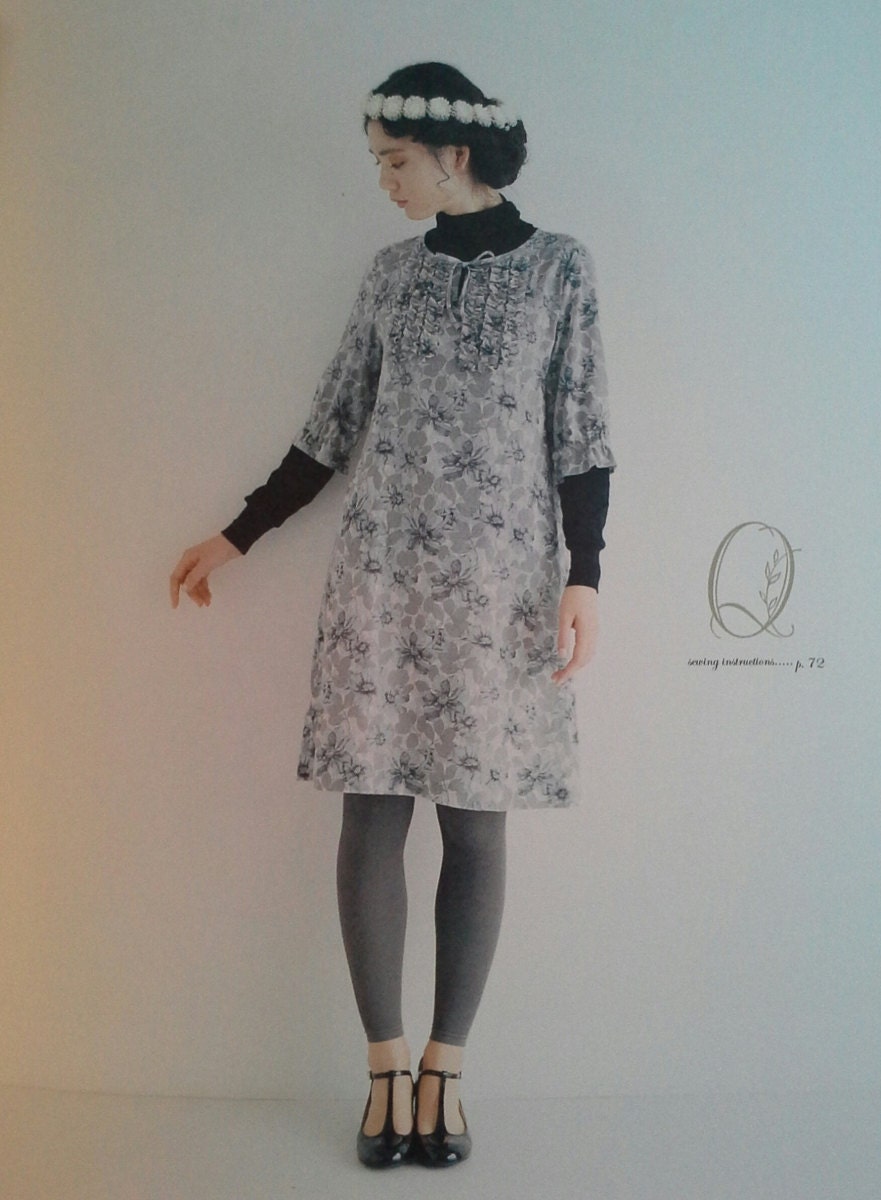 R: Sleeveless blouse with ruffles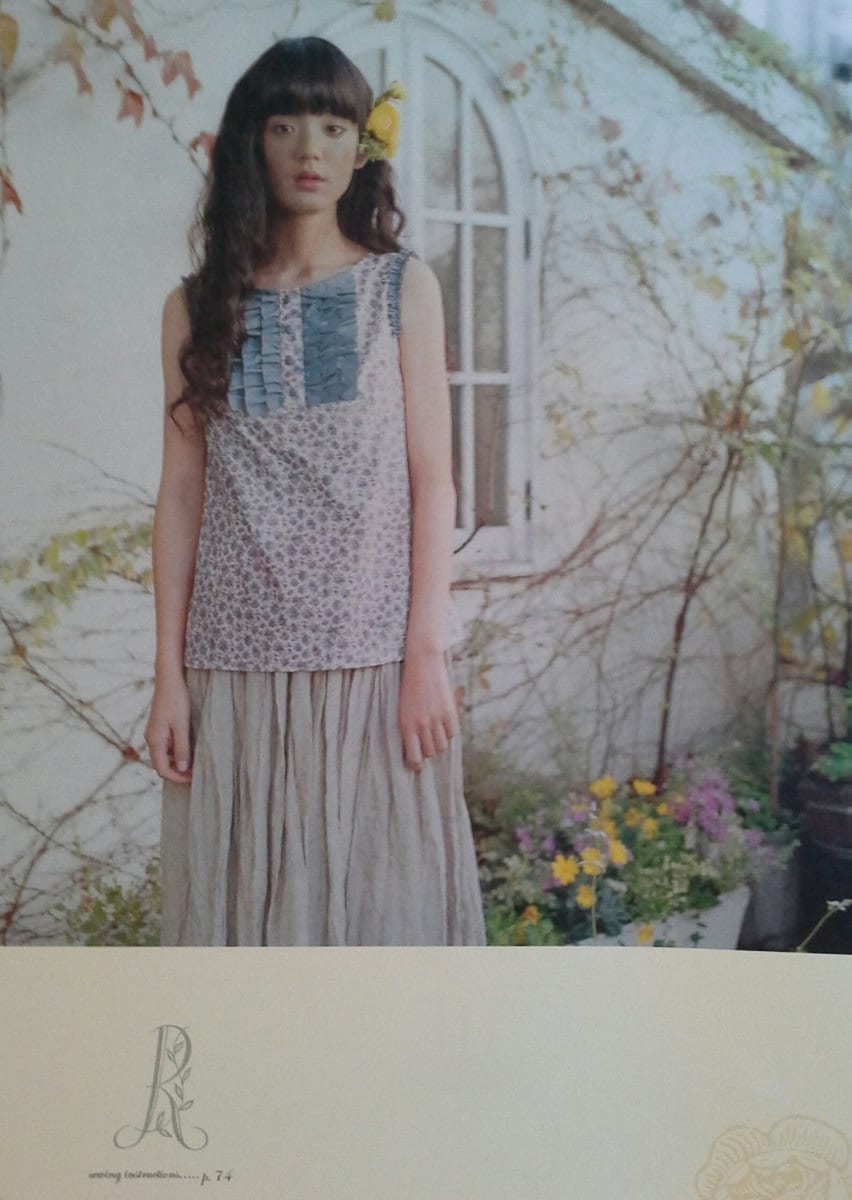 S: Lace short-sleeve shirt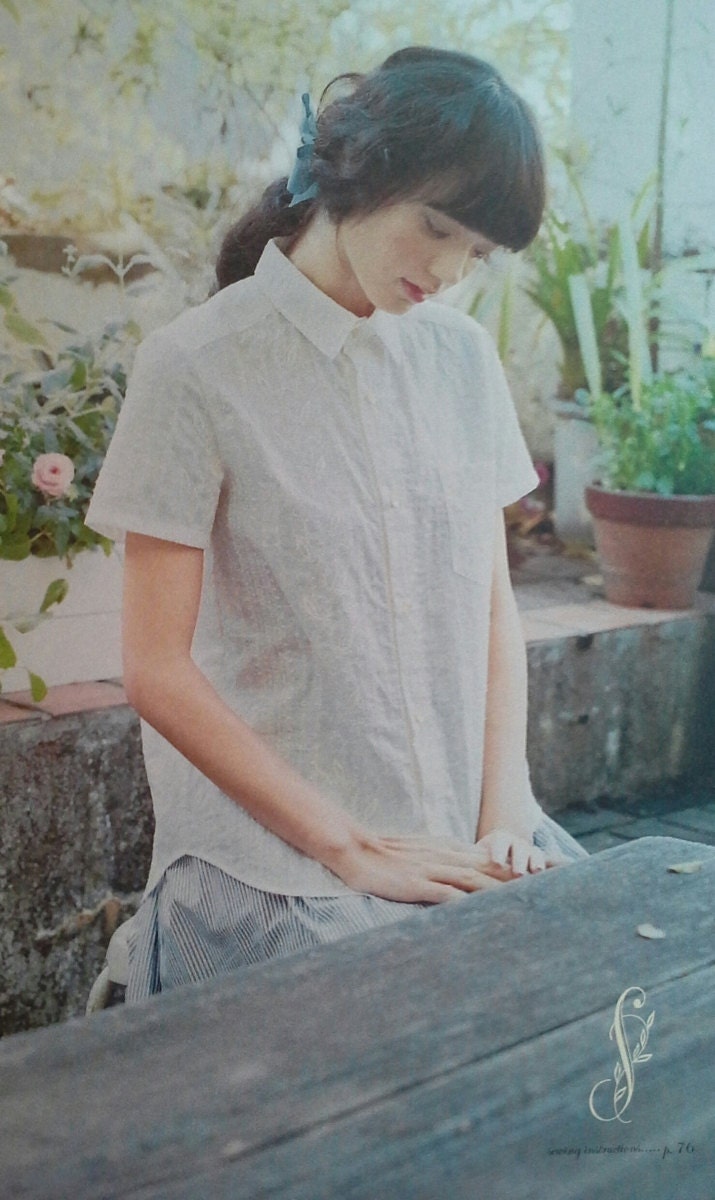 T: Coat dress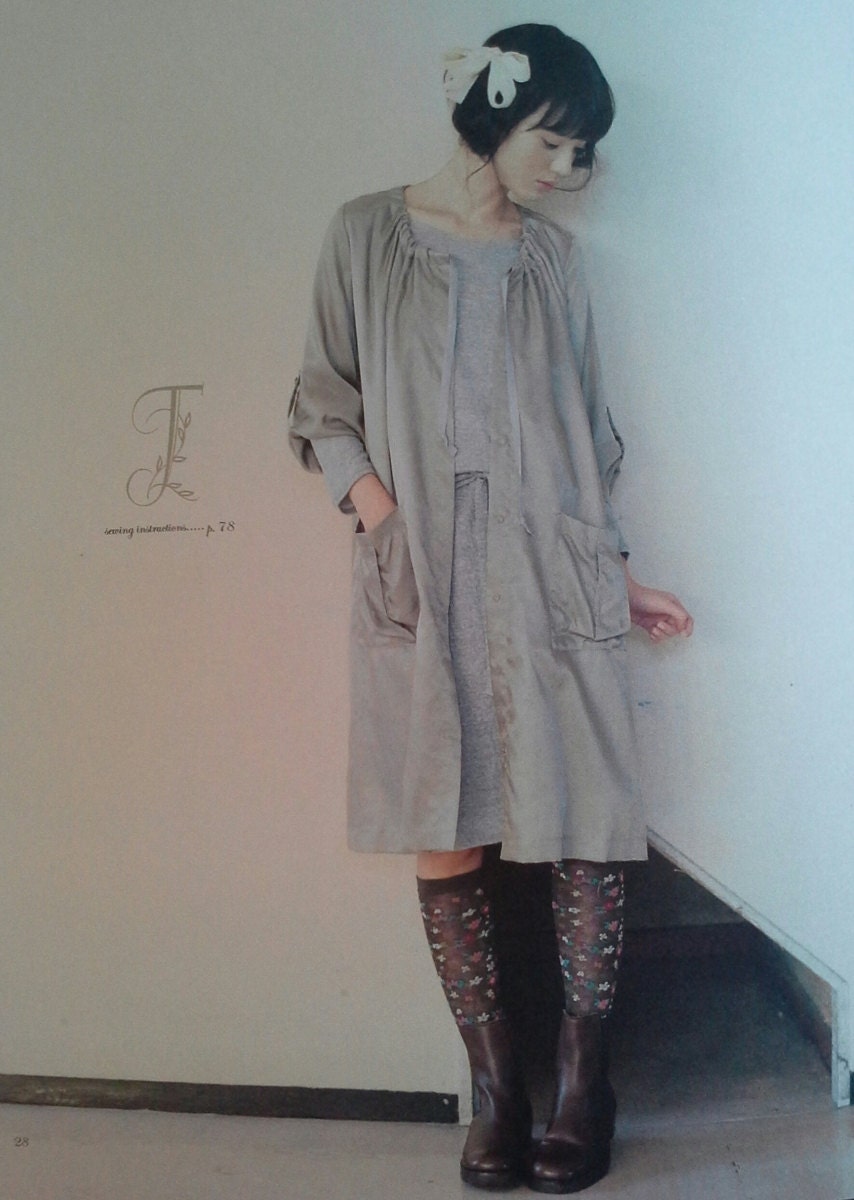 U: Funnel-neck dress with ruffles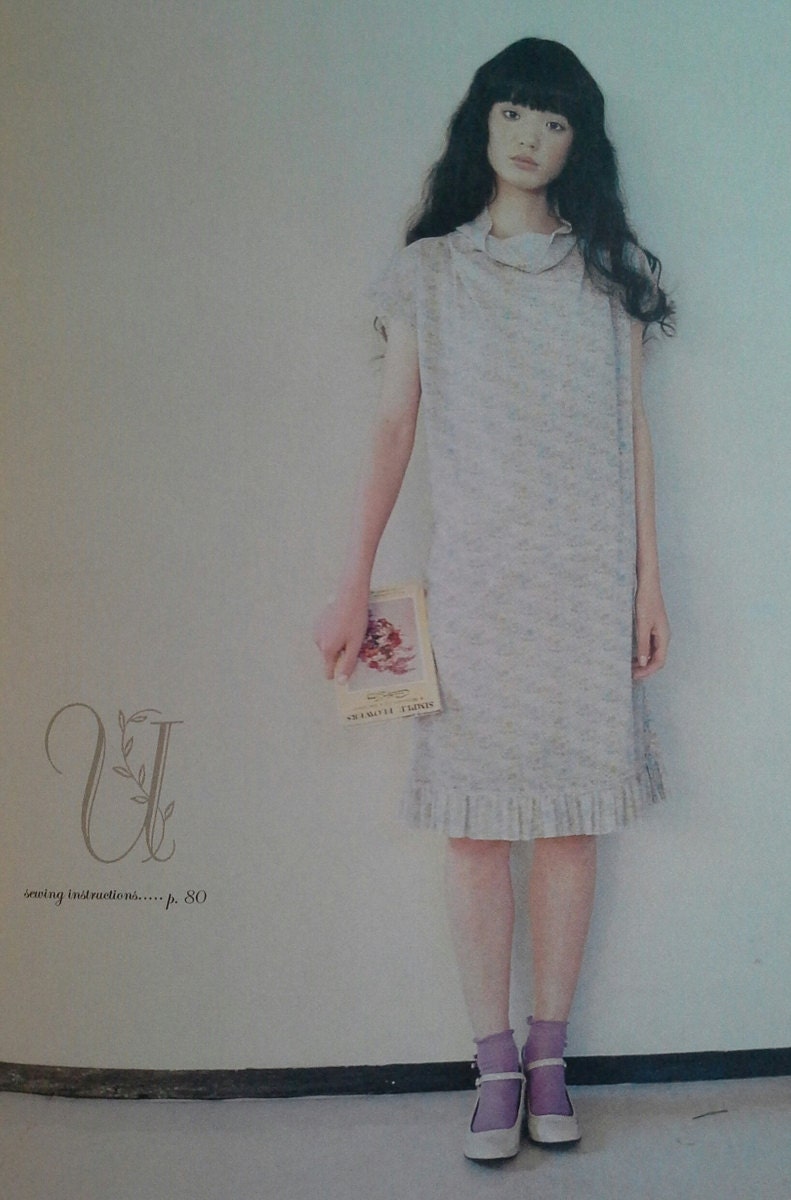 V: Shirt-collar dress with lace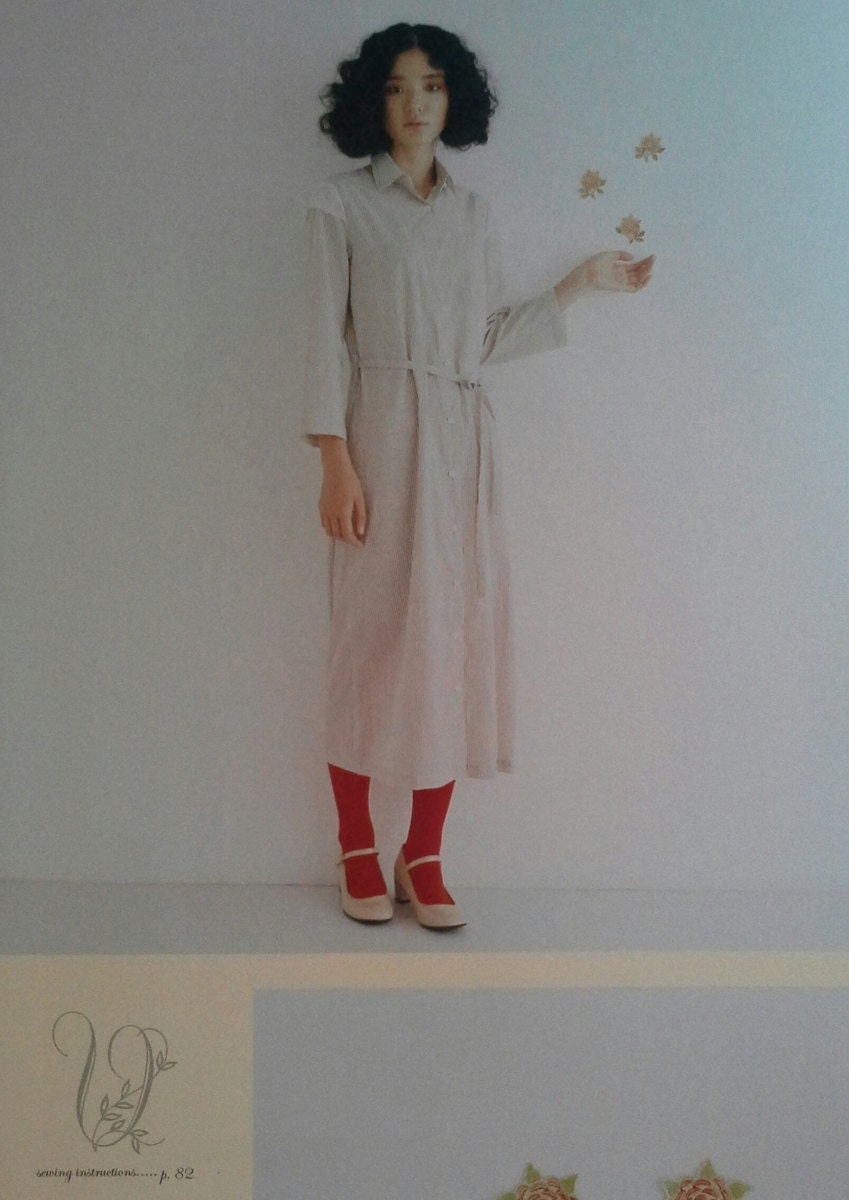 W: Sequined drop-waist dress and bag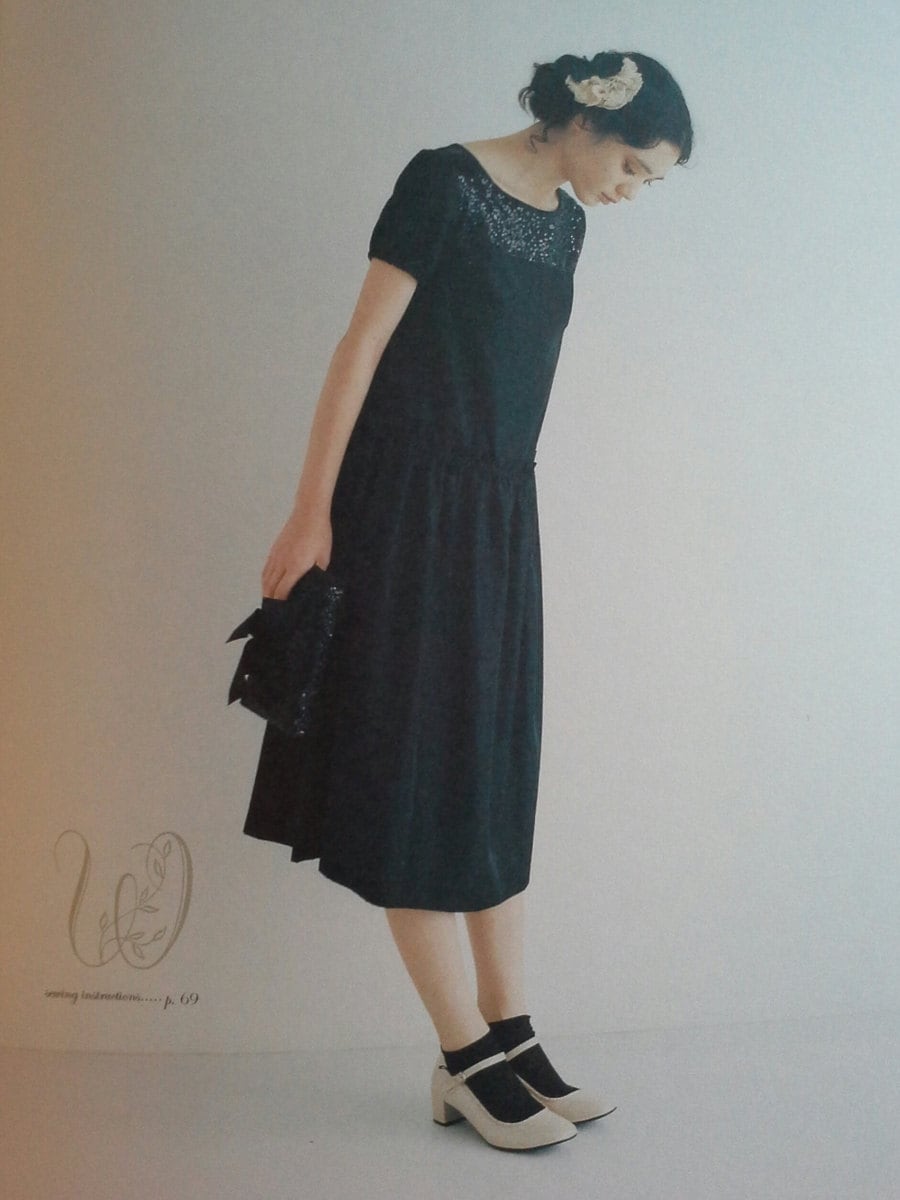 X: Drop-waist funnel neck dress with pockets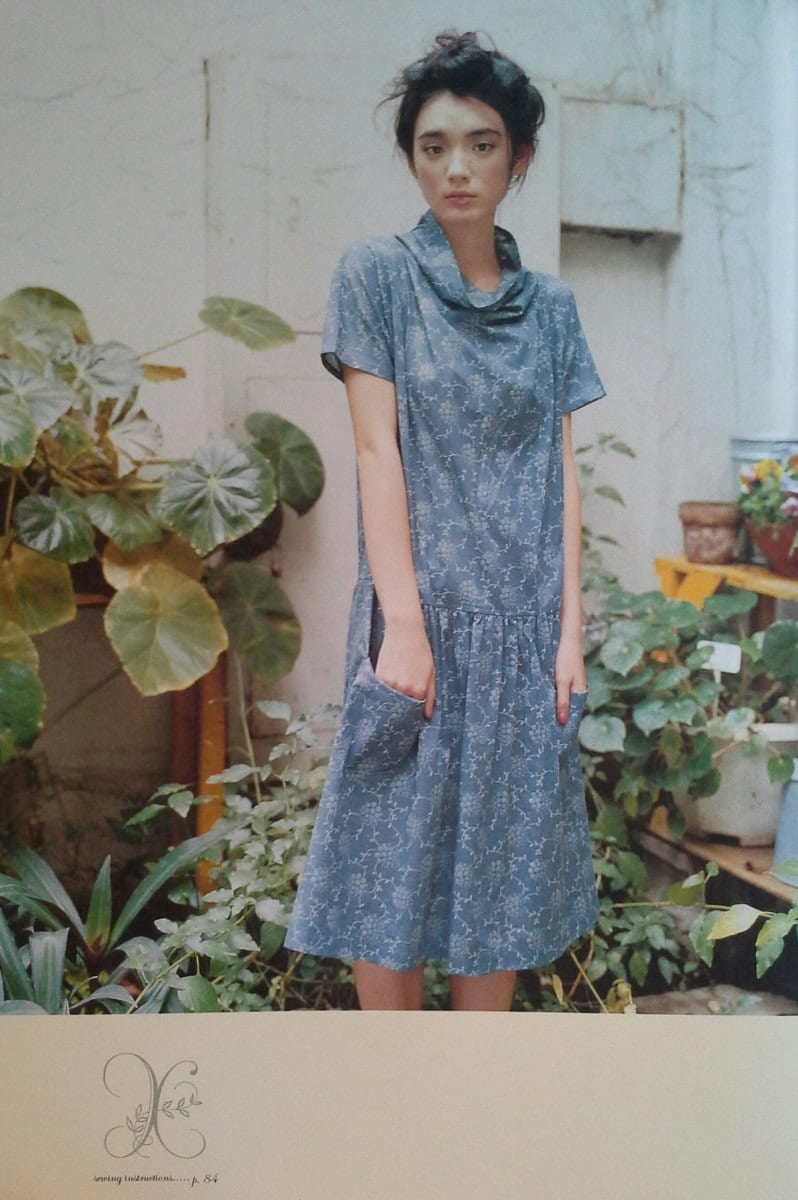 Y: Wrapped overblouse with ruffled shoulders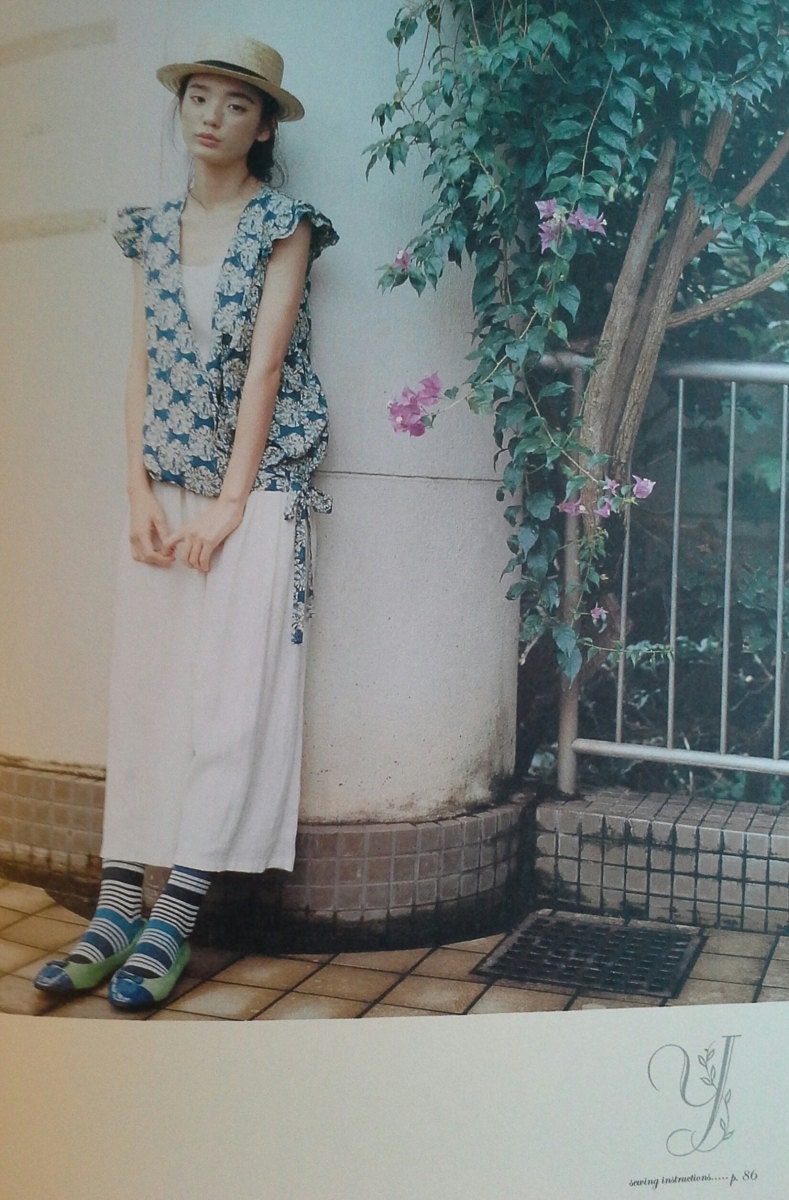 Z: Slouchy pant with banded cuffs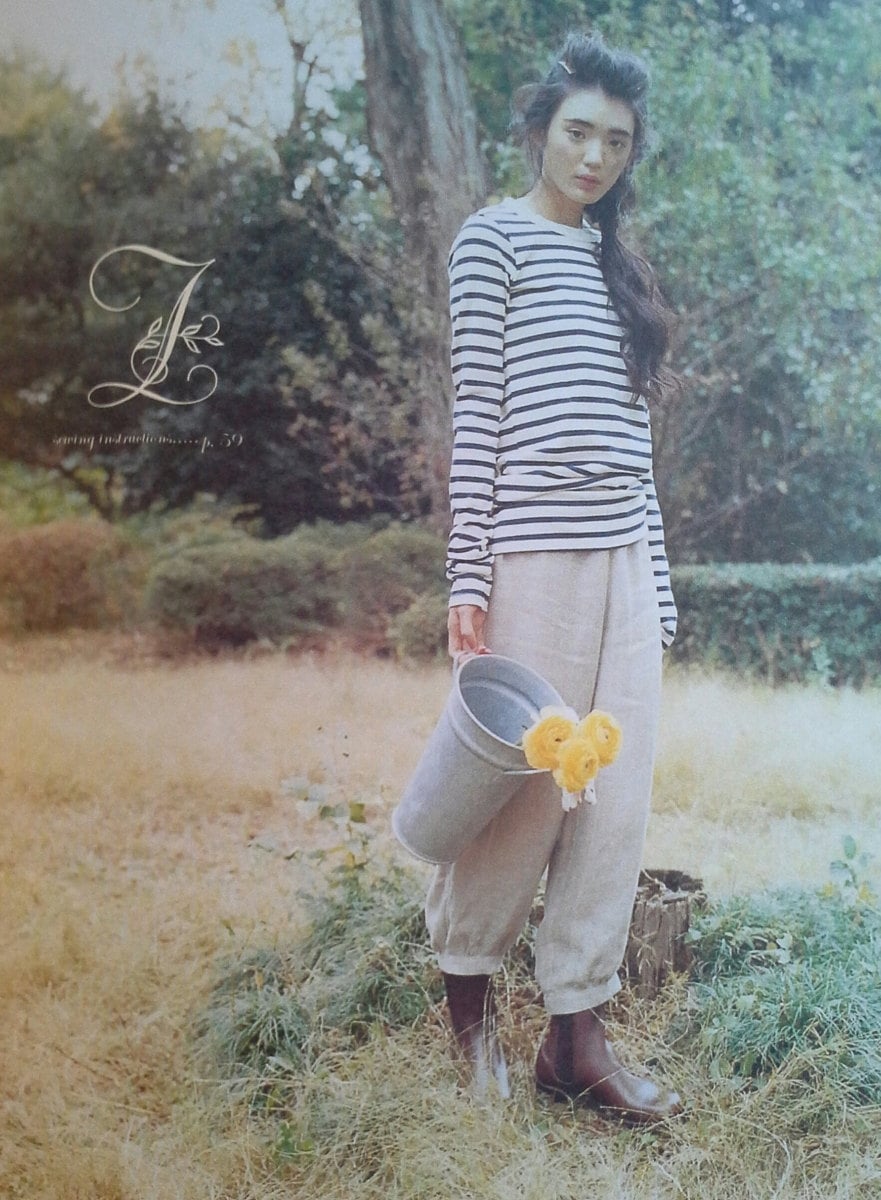 So,  there are 26 different items that can be made with the 25 separate  patterns. The pants (K and Z) use the same pattern and are just finished  differently. There is also instructions to make a clutch purse but no  pattern is provided for this, just measurements.
One thing to note  is that the sizes for these sewing books tend to run small. You can see  the measurement and size chart from this book pictured below. I  generally use my bust measurement for most patterns and alter the waist  to fit (as altering the bust on a pattern is more difficult than  altering the waist) so this size chart really shows that a lot of people  wouldn't be able to use the patterns in this book without major  alterations.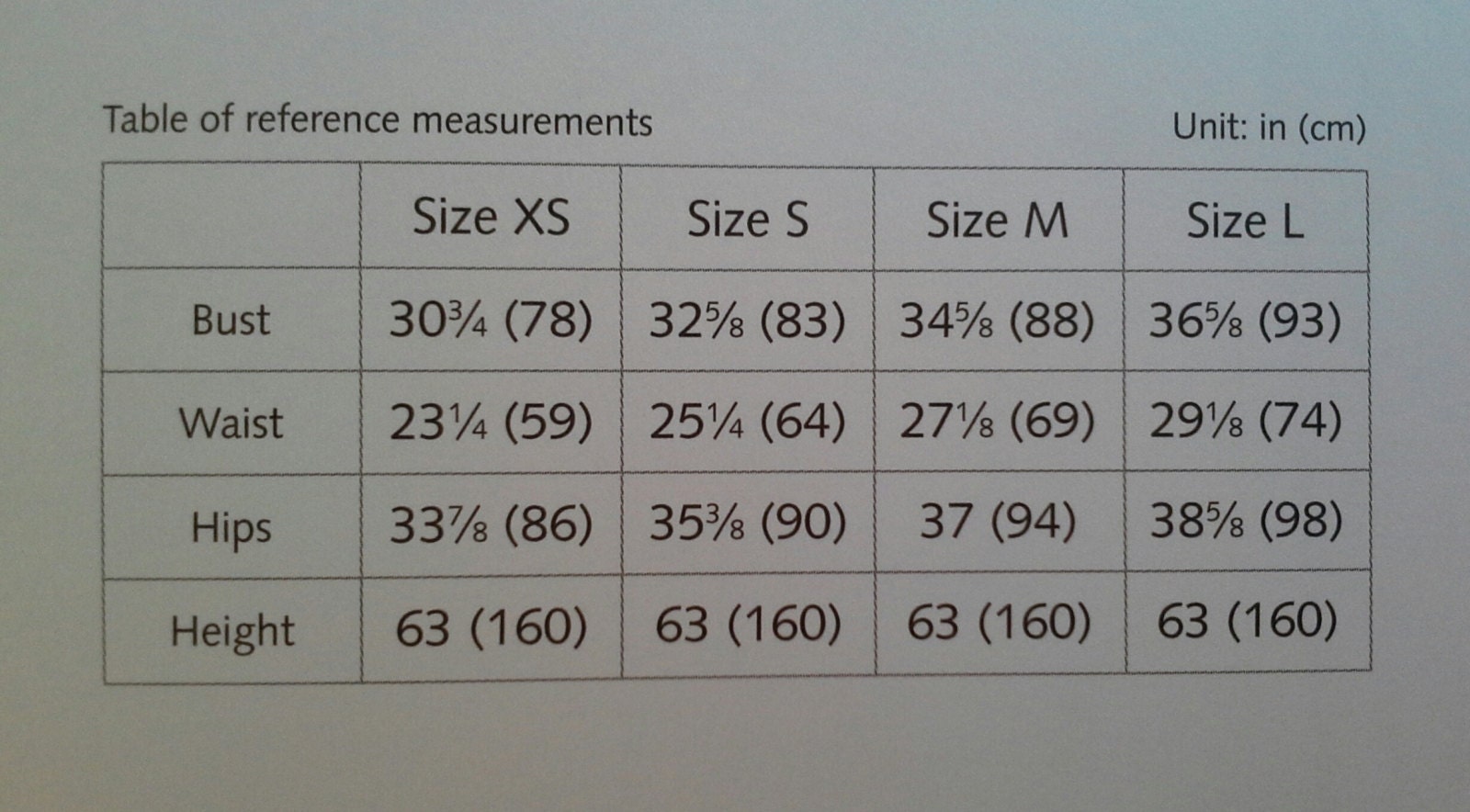 Some of these books are being published in the US with English translations  AND with larger pattern sizes however this one was simply translated so  the sizes remain limited.
Luckily for me I appear to be the ideal  height for this book at a whopping 5' 3" tall (well barely). The book  does state that the length of the items are all the same for each size  and to alter the length to your specifications when making the items.  This is easy enough to do.
The patterns are provided and are full  size. They are on 2 sheets (back and front). These are a little  difficult to trace as the lines are all the same color and they  intersect a lot. In addition, like most Japanese sewing books, the seam  allowance IS NOT included and you will have to add your own.
The instructions are written with diagrams and they seem concise, however it may not be for a novice seamstress.
Overall,  I think this book has a lot of cute patterns. I hope to have jacket F  made and ready to photograph next month so check back soon to see how it  went!