Everyone knows how useful those Gerber cloth diapers can be. In addition to diapers they  are awesome for baby burp clothes ! We even use the ones we received as  gifts over 5 years ago for cleaning around the house. They are awesome!
I  received an embellished one of these years ago and thought it was so  cute. Now that my friends are having children I decided to make some  myself to give away as gifts at baby showers.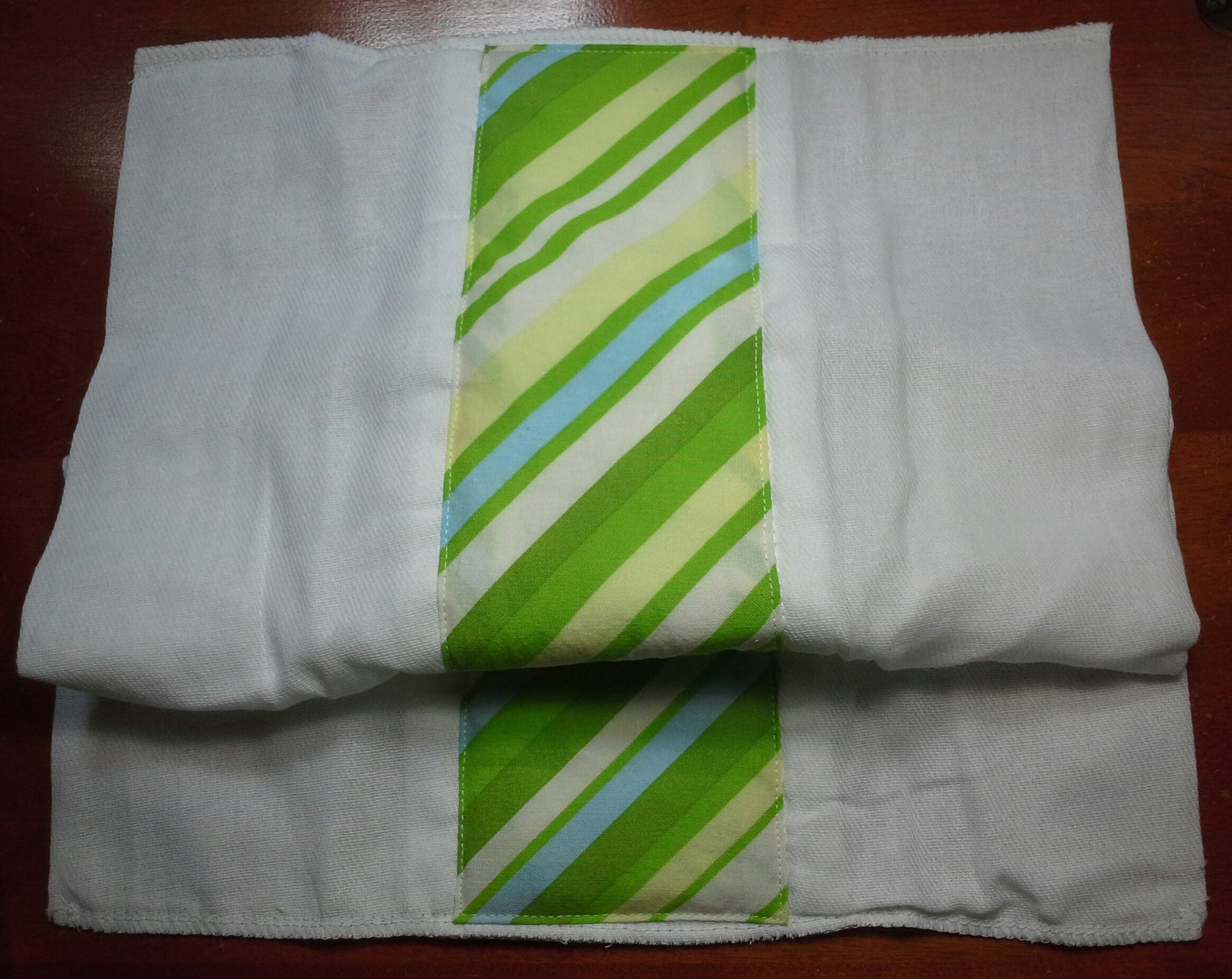 These  are really easy to make and are perfect for the new seamstress! You  will hear "wow! You made that?!" when you give these at a baby shower.  It is easy to find cottons that will match any baby shower theme. You  can also use little bits of cottons you have saved in your stash making  this a really affordable gift idea.
For  this project you will need cotton fabrics (flannels and quilting  cottons will work just fine!) and pre-made cloth diapers. I use the  Gerber brand "prefold premium 6-ply" diapers as they are already thicker  than the un-folded and I can find these very easily at any store in my  area. I have pre-washed and shrunk the diapers but you don't have to. If  you don't do this the cotton fabric you sew on will have a puckered  look after the first washing because the cotton diaper will shrink more  than the cotton fabric you sew on. If this is something you want to  avoid then pre-shrink those diapers!
Measure  the center of the diaper panel to determine the size of cotton you will  need. I like to make a cardboard pattern the same size as the center  diaper panel. I then cut out a piece of cotton that is about 0.5 inch  larger than the cardboard pattern on all sides. Iron this rectangle of  cotton to remove any wrinkles and center the cardboard pattern on it  with the WRONG side up.

Now, you can carefully fold over the cotton onto the cardboard pattern, ironing as you go.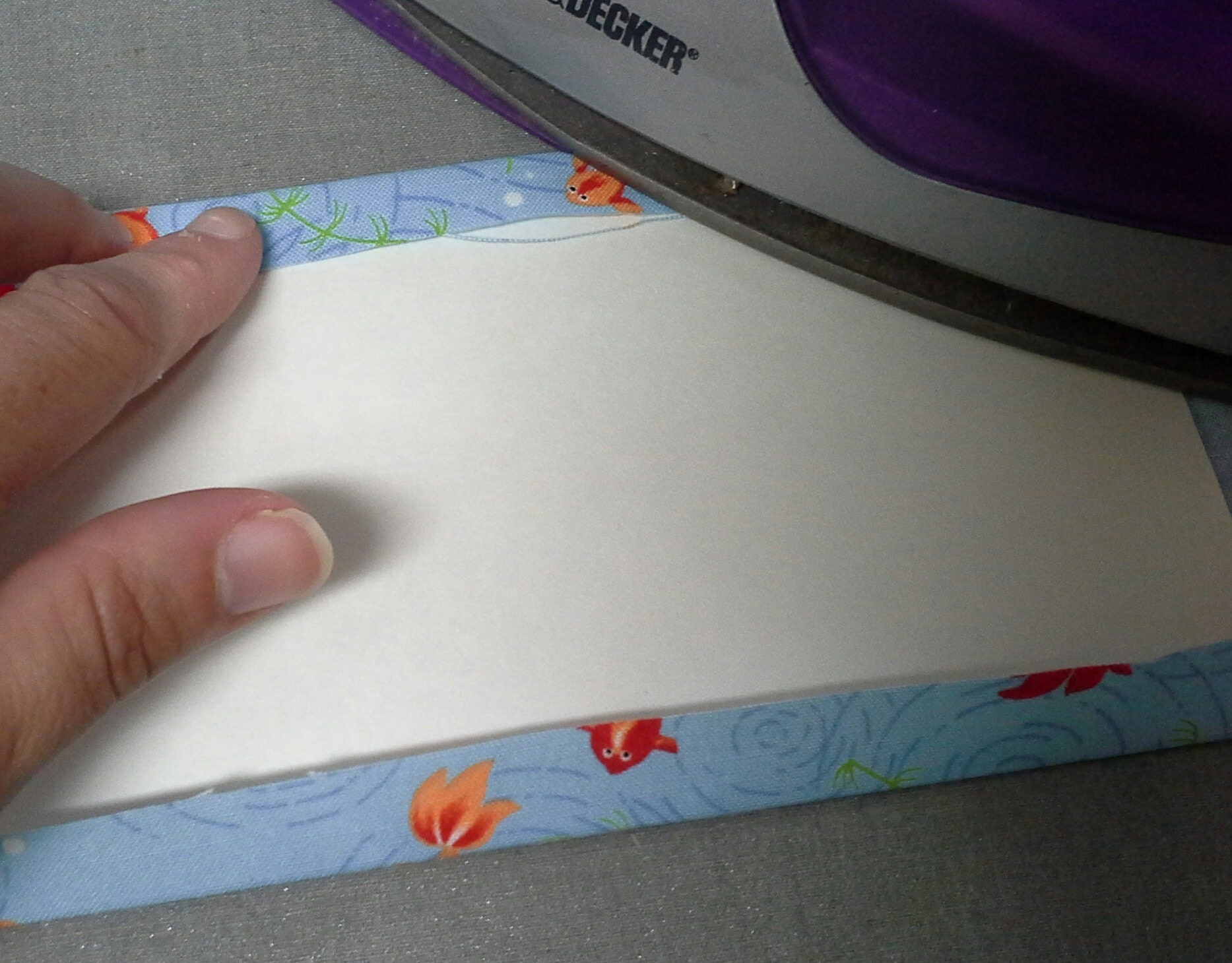 When  finished, remove the cardboard pattern, flip over your cotton so the  right side is facing up and now you have a nice rectangle of cotton with  no raw edges showing! Easy peasy!

Now  it is time to sew the fabric onto the diaper. I prefer to use a walking  foot on my sewing machine when I do this. If you do not have a walking  foot I highly suggest investing in one. They are invaluable when sewing  knits or thick fabrics. If you do not have a walking foot you need to  pin the cotton to the diaper as well as you can. The more pins you use  the less the cotton will shift as you sew. Now it is time to sew all  around the edges of the cotton. I like to use a white thread in my  bobbin so that you can not see the thread on the reverse of the diaper.  Sometimes I match the needle thread to the cotton but other times I like  to use a contrasting thread to make it more fun!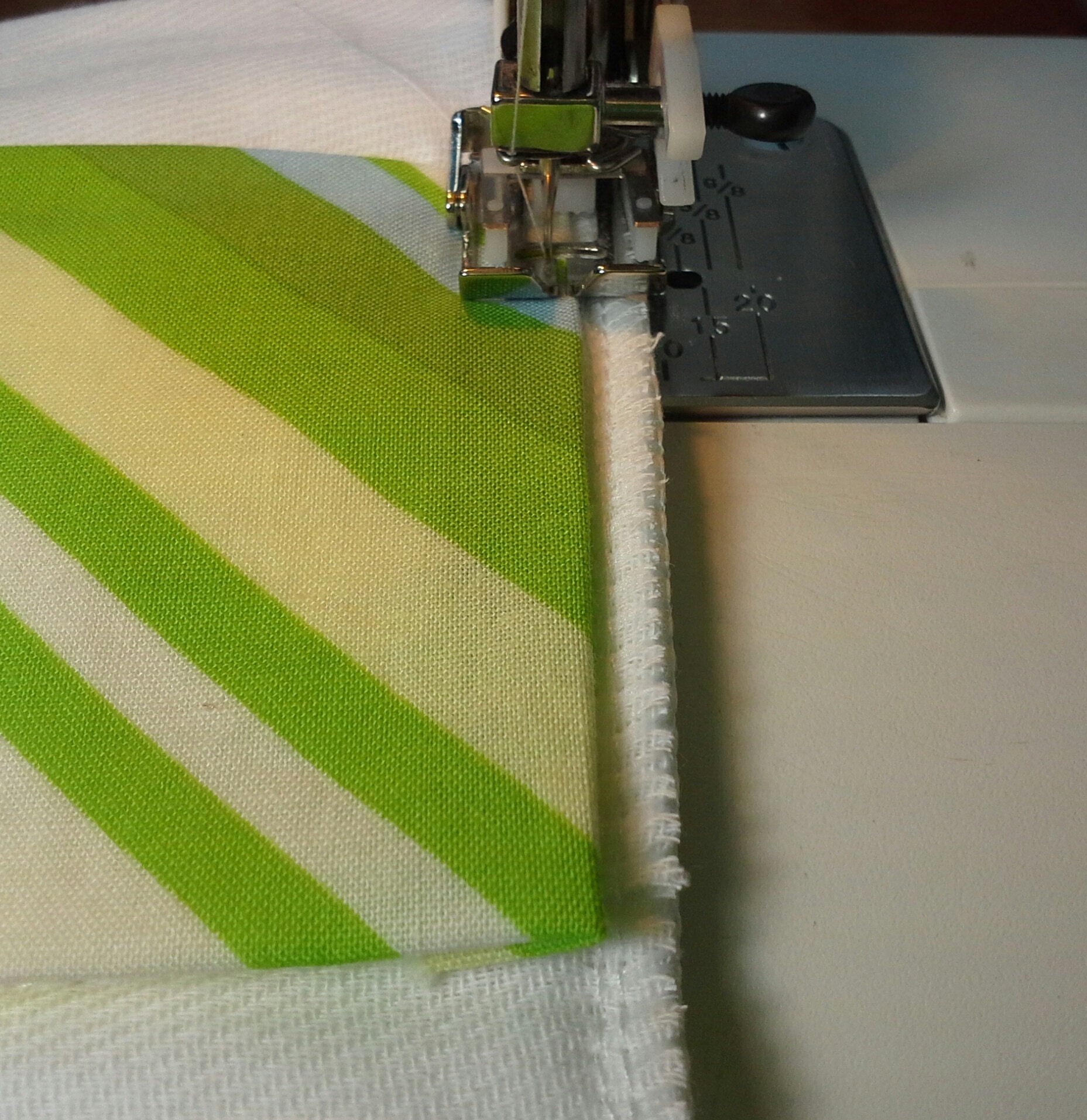 If  you have the ability to move your needle position, I recommend doing  this so that your entire walking foot is on the fabric. Sew all around  the edges of the cotton and you are done!
Yay! So much more fun than those boring white burp clothes!